Dr. Chirag Shah, M.D.
Meet Dr. Chirag Shah, M.D., an independent laser eye surgeon at The LASIK Vision Institute locations listed below. Schedule a free consultation today.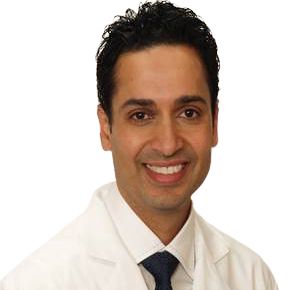 Chirag Shah
Dr. Chirag Shah is one of the most experienced LASIK & PRK
surgeons in New Jersey and the Greater Philadelphia area.
He is a board certified and fellowship-trained refractive surgeon.
Dr. Shah has performed over 50,000 LASIK and PRK treatments
over the past 20 years. In addition, he has also performed
thousands of other vision correcting procedures such as
cataracts, refractive lens exchange, implantable contact lenses
and premium intra-ocular lenses.
Dr. Chirag Shah currently serves as the National Medical Director
for The LASIK Vision Institute. He is also an attending physician at
Wills Eye Hospital and routinely teaches residents with the latest
eye surgical techniques.
Dr. Shah believes in using the most advanced laser technology
to provide his patients with the best visual outcomes. He uses
bladeless technology and the highly specialized Contoura
technology to treat complex prescriptions and optimize
patient results.
EDUCATION ǀ TRAINING
Fellowship, Cornea & Refractive Surgery, Univ. of Pittsburgh
Residency, Ophthalmology, NYU School of Medicine
Internship, Jersey Shore Medical Center
Rutgers Medical School
MEMBERSHIPS | AFFILIATIONS
The LASIK Vision Institute – National Medical Director
Wills Eye Hospital – teaching attending
American Board of Ophthalmology-Board Certified
American Society of Cataract and Refractive Surgeons
Designated as Top Doctor of Ophthalmology 2013-2019
by NJ Magazine