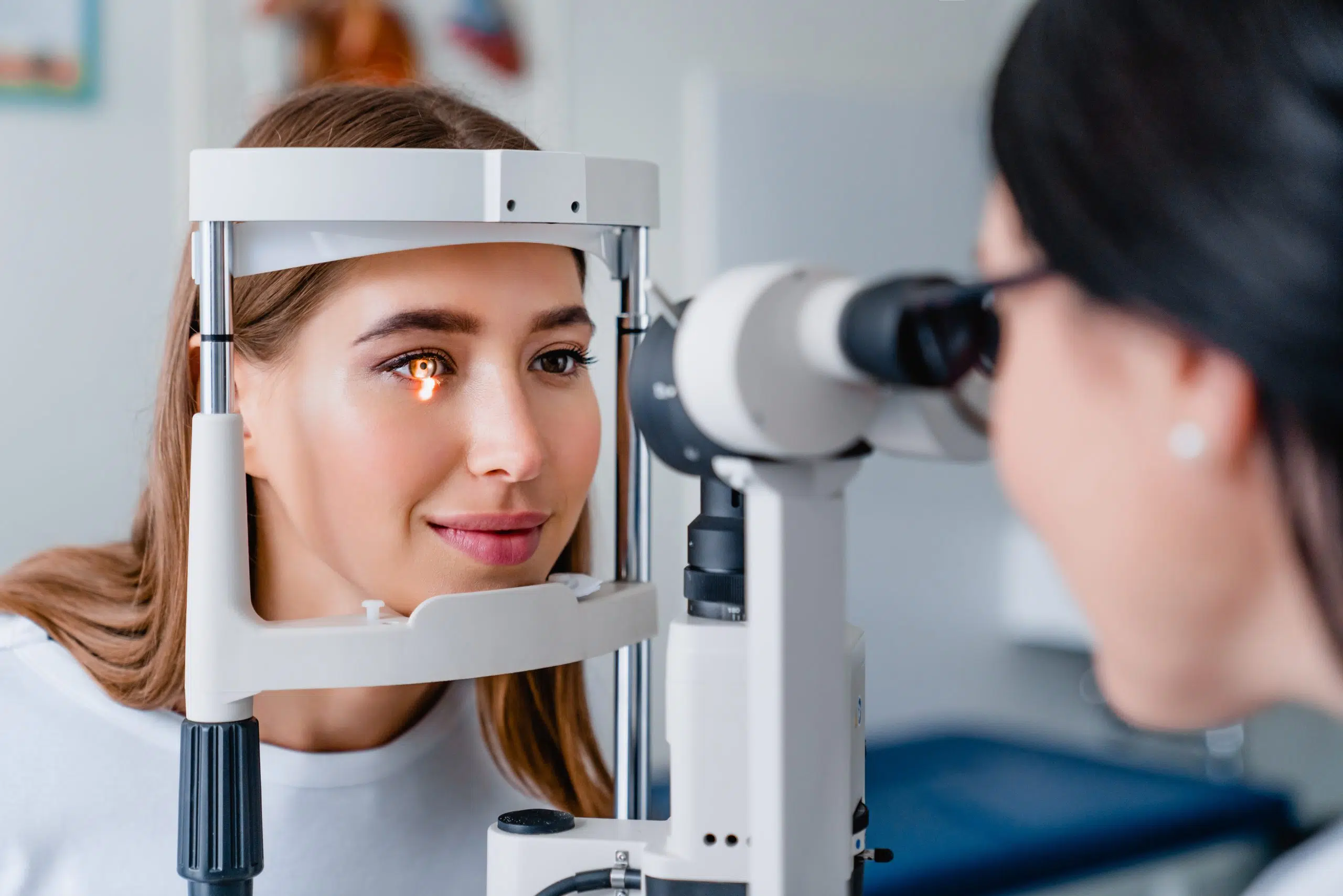 All-Laser Bladeless LASIK Eye Surgery
What is All-Laser LASIK?
All-Laser LASIK. Bladeless LASIK. IntraLase LASIK. You may have come across a combination of these names while researching laser eye surgery procedures. These terms all refer to an alternative, blade-free method of performing LASIK surgery. Read on for more key features and specifics and get your questions answered.
All-Laser or bladeless LASIK surgery simply use a femtosecond laser to create a protective flap that allows your LASIK surgeon to access the inner corneal tissue for reshaping, instead of using a precision instrument called a microkeratome to complete this step.
The creation of this flap allows your LASIK surgeon to treat the part of your eye that is responsible for your vision problems.
What is a Femtosecond Laser?
This is the type of laser that replaces the microkeratome used in traditional LASIK surgery. The femtosecond laser creates fast bursts of laser energy that occur at intervals of one quadrillionth of a second, hence the name "femtosecond".
This all-laser technology allows surgeons to perform the LASIK procedure on patients with higher-than-average prescriptions, or thinner-than-average corneas, and may be recommended for you based on the unique characteristics of your eyes. Your doctor will advise if you are a candidate for the All-Laser LASIK procedure.
How does All-Laser LASIK Work?
All-Laser LASIK follows the same basic procedure as traditional LASIK but uses the Femtosecond Laser as opposed to the microkeratome to create the corneal flap. After the corneal flap is created, the bladeless LASIK procedure is similar to that of traditional LASIK. The surgeon will then deliver computer-controlled pulses of laser light to the inner corneal tissue to gently reshape it. The protective flap is replaced, and you are on your way to better vision!
What Can I Expect from an All-Laser LASIK Procedure?
This is an outpatient procedure, so you will be able to return home the same day as your surgery, but rest is recommended for the remainder of the day as a part of the healing process.
In addition to a pre-operative visit to map and measure your individual eyes, you can also expect continued follow-up visits for 3 months after surgery to monitor vision stabilization and ocular health. Our vision specialists at The LASIK Vision Institute facilities are dedicated to providing excellent care and making you comfortable throughout this process, so don't hesitate to reach out at any point with questions or concerns!