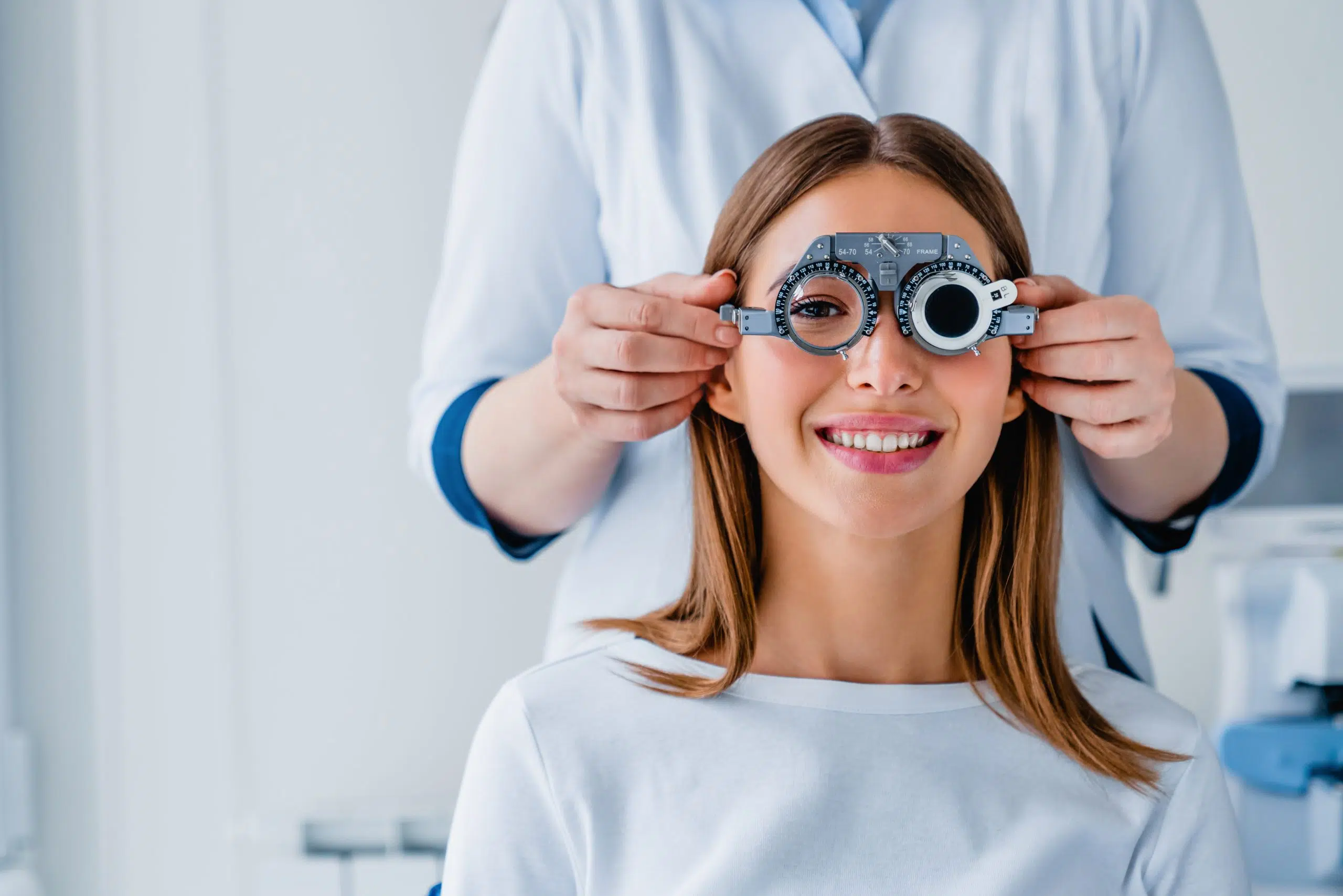 Custom Wavefront Optimized LASIK
What is Custom Wavefront Optimized LASIK?
Custom Wavefront Optimized LASIK surgery uses WaveLight® refractive technology that combines the latest surgical advancements into a procedure personalized for your ideal vision. WaveLight® technology gives your surgeon the ability to create a personalized laser treatment for your eye capturing its unique features, which is a major advantage over traditional LASIK.
How Does Custom Wavefront Optimized LASIK Work?
In the past, older LASIK procedures simply reshaped eyes based on the patient's current eyeglass prescription, meaning that everyone with the same prescription received the same treatment. With custom optimized LASIK using the WaveLight® system, your surgeon will use advanced technology and proprietary techniques to create a personalized laser treatment for each eye.
Designed to provide outstanding results, custom optimized LASIK uses the WaveLight® EX500 Laser to combine high speed laser technology, precise beam positioning, and the flexibility of personalized treatment paths. The WaveLight® EX500 Laser uses the unique shape of your eye to allow your surgeon to perform an individualized Laser Vision Correction treatment just for you.
What to Expect With Custom Wavefront Optimized LASIK?
Custom Wavefront Optimized LASIK typically takes only a few minutes and leads the market in fastest treatment times. After receiving a series of anesthetic drops in each eye, you will be asked to lie down on a bed under the WaveLight® Workstation where your LASIK surgeon will first create a precise flap in each cornea. This will expose the underlying tissue, so your surgeon can use the WaveLight ® EX500 laser to correct your vision.
Your surgeon will apply small, rapid bursts of the laser to carefully reshape your cornea, making it closer to its ideal shape providing clear, focused vision. Throughout this part of the procedure, you will be asked to focus on a small blinking light above you. With the WaveLight® EX500, you don't need to worry if you eyes move a little bit because it uses sophisticated eye-tracking technology to correct your vision precisely.
Immediately After Custom Wavefront Optimized LASIK
Treatment and recovery time are typically the same with Custom Wavefront Optimized LASIK as traditional LASIK. Most patients notice a dramatic improvement in their eyesight almost immediately after their procedure. Healing occurs quickly. Rest is recommended for the first 24 hours, and most people return to work the following day.