Louisville, KY Surgery Center
The LASIK Vision Institute
6420 Dutchmans Parkway ,Ste. 185
Louisville, KY 40205
For Appointments Call:
1-502-717-7000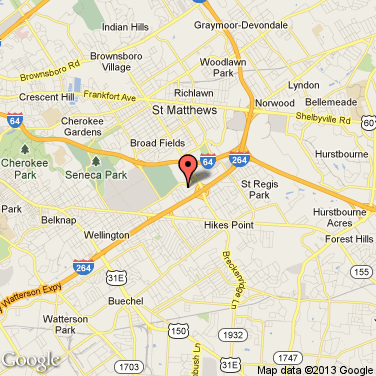 Our Louisville, KY LASIK eye surgery center serves the following surrounding cities: Clarksville, Jeffersonville, Jeffersontown, & Shawnee.
Google Reviews
★★★★★
Very happy with my results. The doctors and nurses were very nice and very helpful, surgery took minutes. Would definitely recommend.
Tyrone R.
★★★★★
Best decision I ever made! I'm more then happy with my new eyes. You don't really know what you're missing. Colors are brighter everything is clear and visible. I would 100% do it again!
Amanda W.
★★★★★
Everyone in the office was extremely professional, knowledgeable and kind. They take their time explaining the process/procedure each step of the way. They answer questions regardless how many times you may ask the same question.
Elisa F.
★★★★★
I had a bad experience with a consultation for Lasik about 2 years ago and finally worked up the nerve to try again. The Lasik Vision Institute was great! Everything was explained to me step by step, the exam was super thorough and you could tell tha… Read More +t the staff LOVED what they did. I have my surgery scheduled and CANNOT wait!!! Thank you all!
Shea W.
More LASIK Eye Surgery Centers Nearby: