Tulsa Surgery Center
The LASIK Vision Institute
4815 S. Harvard Ave
Ste 128
Tulsa, OK 74135
For Appointments Call:
1-800-983-9741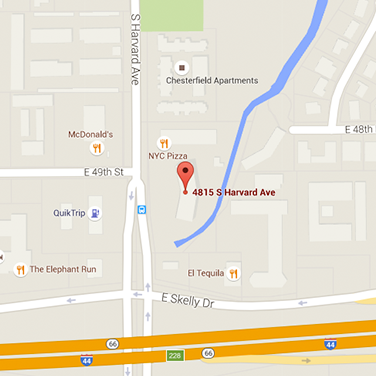 Our Tulsa, OK LASIK eye surgery center serves the following surrounding cities: Oklahoma City, Norman, Broken Arrow, Edmond, Moore.
Google Reviews
★★★★★
Great experience, very friendly!
Joel H.
★★★★★
They always take care of me at LVI. They have made me feel comfortable throughout the entire process.
Trevor A.
★★★★★
I'm from Rogers, Arkansas. Got lasik done 3 days ago. Was terrified of the process BUT I am absolutely in love with the results and honestly surprised to have such a quick recovery and such fast results! The staff through the whole process were ver… Read More +y informative and ready to answer all questions. Amazing customer service. They contact you (email for me) before your appts so it makes it easy. Dr Belardo the one who did the lasik procedure was an absolute pleasure to have this done with! He really cares for the people. For people to take care of their eyes. Very intelligent and so calm and orderly during the procedure. Loved him. Overall would recommend this to everyone!
Mariya O.
★★★★★
Loved my experience! :)
Christi H.
LASIK Doctors Servicing This Location:
More LASIK Eye Surgery Centers Nearby: