Stockton Surgery Center
The LASIK Vision Institute
2575 Grand Canal Blvd, Ste 101
Stockton, CA 95207
For Appointments Call:
1-800-983-9741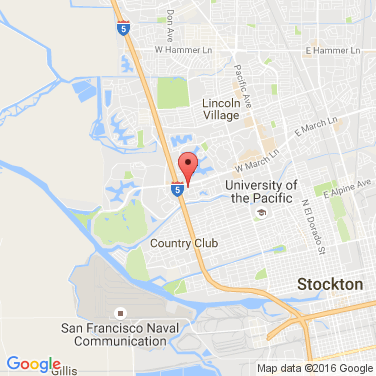 Our Stockton, CA LASIK eye surgery center serves the following surrounding cities: Modesto, Lodi, Elk Grove, Manteca, Antioch, & Brentwood
Google Reviews
★★★★★
I'm beyond satisfied with the procedure and the staff at the Stockton location. They were very informative at the consult. And the procedure is very quick and painless(uncomfortable, yes) but no pain. I walked out after having Lasik with my vision al… Read More +ready improved. From what I can see when I did open my eyes. I COULDN'T BE HAPPIER with my results. I wish i would of done it alot sooner.
mayra r.
★★★★★
Doing my PRK surgery at Lasic Vision is one of my best decisions I made in my life. All the staff there is very very friendly & very professional. I got 20/10 vision after the surgery which is dream come true for me. I highly recommend everyone if y… Read More +ou are looking for Crystal clear vision then no place is better than Lasic vision in Stockton.
Jagjeet S.
★★★★★
I would DEFINITELY recommend LASIK Vision Institute in Stockton to everyone I know that wants to have the LASIK or PRK. The staff treated me well , made me feel comfortable and well taken cared of throughout the process. Cost of surgery from Groupon … Read More +is great. My vision improved from 20/400 to 20/15 in just one week after surgery. Thank you very much LASIK Vision Institute in Stockton.
Myla B.
★★★★★
I had a great experience at LVI. The staff are friendly and helpful. I had PRK done 6 months ago and my vision is 20/15. The recovery isn't too bad if you follow the directions that are given. I am very happy with my results. Thank you!
Kat B.
More LASIK Eye Surgery Centers Nearby: