San Francisco Surgery Center
The LASIK Vision Institute
1250 Bayhill Drive, Suite 305
San Bruno, CA 94066
For Appointments Call:
1-800-983-9741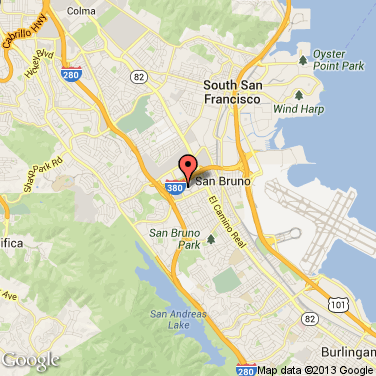 Our San Francisco, CA LASIK eye surgery center serves the following surrounding cities: San Bruno, San Mateo, Redwood City, Daly City, Mountain View, San Jose, South San Francisco.
Google Reviews
★★★★★
I had a great experience at the Lasik Institute in San Bruno. I got pre-qualified for LASIK at my own eye doctor however the referral they gave me wanted to charge about $6,200 for both eyes and it was in San Jose (I live in San Francisco so it's… Read More + a bit far for me). I looked online and found The LASIK Vision Institute and also saw that they had a Groupon. I was a little hesitant at first simply because my eye doctor didn't send me here but all of their doctors are independent contractors so just do your research on the doctor to help ease your mind. The groupon was $2000 for both eyes, and then about $1200 extra for contoura and ziemer. Total out the door was $3198 for both eyes and this included all follow-up appointments (one day after, one week after, one month after). Please note: the Groupon doesn't include the lifetime warranty, which I didn't purchase. If you want the warranty (great option for some just not for me) you might as well pay through the office because it's similarly priced. My initial consultation appointment went well. I arrived right on time and the guy Patrick at the desk was nice - offered coffee and gave me my intake papers. I sat and waited maybe 10-15 minutes then went into the office with t
Nicholas F.
★★★★★
I had an incredible experience! The whole staff was amazing and made me feel comfortable at all times. I would definitely recommend to everyone who has interest in getting lasik surgery. Very happy with my 20/15 vision 😎
Natália M.
★★★★★
I got my eyes lasik done at Lasik Vision. I love my result. My eyes are 20/20 now. I can wear any sunglasses that I want to now. Staffs at Lasik Vision are very friendly. I remember every person walk out surgery room with staff congratulation for the… Read More +ir new eyes Vision. I love that moment. 100℅ recommended.
Keith L.
★★★★★
Detailed, friendly, fast and most importantly on time.
zacksjca L.
LASIK Doctors Servicing This Location:
More LASIK Eye Surgery Centers Nearby: