Rockville Surgery Center
The LASIK Vision Institute
9601 Blackwell Road Suite 200
Rockville, MD 20850
For Appointments Call:
1-800-983-9741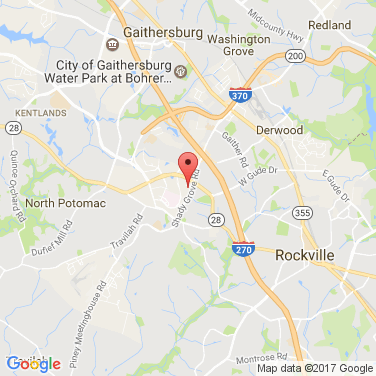 Our Rockville, MD LASIK eye surgery center serves the following surrounding cities: Bethesda, Gaithersburg, Germantown, McLean, Olney, Reston & Silver Springs.
Google Reviews
★★★★★
The staff at the LASIK Vision Institute has been exceeding my expectations since my initial consult appointment (which is free for new patients). Every interaction I've had with them has been great. I went in for my consult at their Rockville off… Read More +ice without any prior knowledge about the different procedures that were available/which would be the best option for me. Natalia, one of the techs, was beyond helpful! While performing the necessary tests to determine whether or not I was a lasik candidate, she explained all of my procedural options with great detail & clarity, maximizing my time there. One of my main concerns about getting lasik was the price, but Natalia went over all of the options I had for financing. She also helped me schedule my procedure and made sure I got something that was as convenient as possible. If you're going to schedule a consult at the Rockville office, ask for Natalia! She is singlehandedly the reason I underwent lasik with so much confidence & understanding. As for the doctors; I have seen Dr. Posse twice now at the Rockville office; first during my consult, and then again for my first post-op appointment. I have also met with Dr. Brusco, who performed my surgery at the Vienna office. Both Dr
Sheela B.
★★★★★
Everyone was very friendly and very professional.
Anthony M.
★★★★★
Really like the atmosphere there. Got to say that I love Natalia and Salma, they are very friendly and funny. They make you feel comfortable and they answer any questions that you might have. I would definitely recommend this place to anyone looking … Read More +to have lasik done.
Bertha R.
★★★★★
Great group of people to work with from surgeon down to the administrative staff. Very hospitable and professional!
Omar A.
LASIK Doctors Servicing This Location:
More LASIK Eye Surgery Centers Nearby:
Vienna Office
8614 Westwood Center Drive, Suite 650
Vienna, VA 22182