Philadelphia Surgery Center
The LASIK Vision Institute
555 East City Avenue Suite 1010
Bala Cynwyd, PA 19004
For Appointments Call:
610-702-7991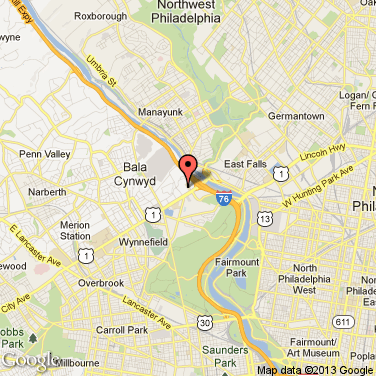 Our Philadelphia, PA LASIK eye surgery center serves the following surrounding cities: Bala Cynwyd, Havertown, Norristown, Willow Grove, Oxford, North Philadelphia, Frankford, & Port Richmond.
Google Reviews
★★★★★
Great place with amazing staff. 20 hours after the procedure and my eyes turned out amazing. Able to see clearer than in my glasses or contacts. Absolutely recommend, especially with Groupon deals out there.
Dennis S.
★★★★★
My overall experience was great, plus, all smiles and laughs! I would totally recommend Lasik Vision to anyone looking to throw away the glasses and contacts. It felt so good to wake up this morning not having to feel around searching for my glasses.… Read More + I had my surgery yesterday with Dr. Wasserman, the sweetest man on the planet. I can already see a bit of the change Lasik surgery has done for me. I went to the Lasik Vision Institute in Bala Cynwyd. The entire staff here is highly professional and they make you feel comfortable at the same time. The surgery doesn't take long at all. I think I was in surgery for about 15 minutes but it felt like 8 minutes. It was quick! I was nervous and my heart was in my throat but the doctor and the whole staff help ease my anxiety. I can see two blocks away ! I'm so excited!!! 😁🙌🏾❤️
Miyah C.
★★★★★
I had a wonderful experience at the Bala Cynwyd location from start to finish! Vanessa was such a great help and explained everything in detail to the point that no question was left unanswered. I appreciate the welcoming staff and my experience here… Read More + was definitely like no other! I will definitely recommend this location for anyone interested.
Brittany T.
★★★★★
Very friendly staff! It has been just over a year since I've had lasik surgery and it was the best decision I made. Thanks Dr. Brusco!
Jill B.
More LASIK Eye Surgery Centers Nearby:
Vienna Office
8614 Westwood Center Drive, Suite 650
Vienna, VA 22182