Philadelphia Surgery Center
The LASIK Vision Institute
555 East City Avenue Suite 1010
Bala Cynwyd, PA 19004
For Appointments Call:
610-702-7991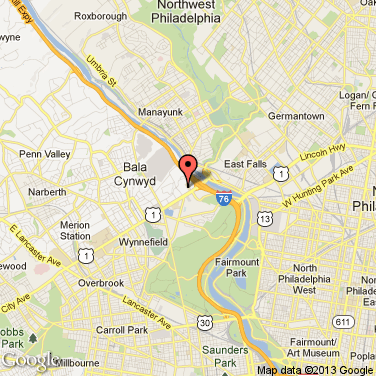 Our Philadelphia, PA LASIK eye surgery center serves the following surrounding cities: Bala Cynwyd, Havertown, Norristown, Willow Grove, Oxford, North Philadelphia, Frankford, & Port Richmond.
Google Reviews
★★★★★
Six months later still one of the best decisions I've made has been trusting my eyes to the staff at the lasik vision institute.
Mike W.
★★★★★
Consultation Day: Absolutely free no obligation to pay. Staff members were so nice and welcoming. Each person had a big smile which calmed my nerves of getting Lasik. I had questions and they had detailed answered. Each person I spoke with made sure … Read More +I understood every step in the process. Left confident I was in great hands. Day Of Lasik: Very smooth all staff members were on the same page and communicated effectively with me with everything that was about to happen and the wait time was slim to none. The entire process seemed to fast. Once I got under the laser my Dr. made sure I was comfortable and explained to me step by step what he was doing with me eyes, one eye at a time. Overall it took less than 10 minutes under the laser and I could see from the time I stood up. One day post Lasik: Went into the office for a post eye exam and found out my vision is now 20/15 which is amazing coming from 20/50 seeing everything blurry. Three Weeks Post: Lasik honestly changed my life I can see signs and read small prints that I could never see even with glasses. I feel like a kid In candy land looking around everywhere. Thank you to Jess G, Jess L, Jenna, Rebecca, Karin, Vaneza, Dr. Siv and the entire Lasik Bala staff. I truly ap
Nicole B.
★★★★★
Amazing! The staff is personable and nice, the office is clean and professional, and the procedure is quick and easy. I went from 20/70 to 20/15 with clarity by the next day! I can't say enough great things. Also Jess was super nice and helpful durin… Read More +g every aspect of the procedure. If your considering Lasik do yourself a favor and go here!
Christofer G.
★★★★★
I had an amazing experience with Lasik Vision Institute. They take care of you from pre- to post-op. Friendly staff who will answer any and all of your questions. They also shared their personal lasik experience.
Christopher S.
More LASIK Eye Surgery Centers Nearby:
Vienna Office
8614 Westwood Center Drive, Suite 650
Vienna, VA 22182