Ontario, CA Surgery Center
The LASIK Vision Institute
3998 Inland Empire Blvd Ste 100
Ontario, CA 91764
For Appointments Call:
909-582-7992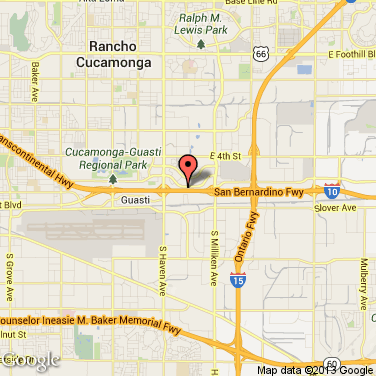 Our Ontario, CA LASIK eye surgery center serves the following surrounding cities: Chino, Rancho Cucamonga, Riverside
Google Reviews
★★★★★
Friendly and efficient center. They were quick to set up my consultation and the staff was pretty encouraging about the procedure. The surgeon herself was also thorough and reassuring. She said she wanted patients to have the best experience and so f… Read More +ar, I have to agree this was a fantastic decision.
Donnie C.
★★★★★
Great staff. Make one feel welcome and are proffessional I. Every manner. I took my son for his LASIK surgery and they took the tune to explain everything and make us comfortable about the process. My son is happy with the results and so am I. … Read More + Now he is finally free and is seeing 20/20.
mario m.
★★★★★
First off, right when I came in I felt so welcomed and was offered coffee, water, and snacks. The girl that checked me in was super nice and fast. I literally sat down for a few minutes and they called me in to take some eye exams. The young lady tha… Read More +t checked my eyes was very nice and sweet. Then the doctor came in and he was super nice as well and wouldn't leave the room until all my questions were answered. After we were finished I went over to John to discuss the prices. He was super funny, down to Earth, and very helpful explaining the procedure and pricing. I went in on a Friday and John literally said "Hey we have an opening on tomorrow, you want to do it then?" Lol since the price was right and I had paid for part of it through Groupon I save like $1,000 even before I came in for my appointment! So I said let's do it. I also upgraded to get Contoura, and to have that precise cut of the eye flap. The next day, when I went in to have the procedure done it was super fast and the doctor was super helpful and very sweet. The only thing that you should keep in mind is that you will be under a light that can be a little comfortable for a a few seconds/minutes but after that it's done. The check ups were super easy and
Griselda M.
★★★★★
The staff was very friendly and helpful. The surgery went very well and the surgeon seemed to know his stuff. It has been 48 hours since I had lasik and I can see 20/15! Very happy with how everything went at the Lasik Vision Institute. I would r… Read More +ecommend it to anybody.
Michael H.
LASIK Doctors Servicing This Location: