Ontario, CA Surgery Center
The LASIK Vision Institute
3998 Inland Empire Blvd Ste 100
Ontario, CA 91764
For Appointments Call:
909-582-7992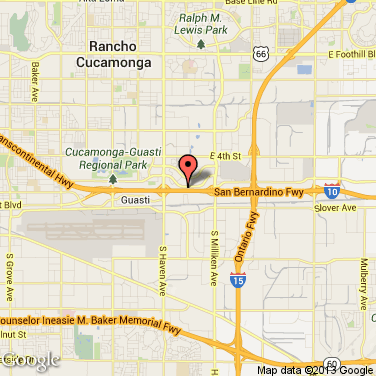 Our Ontario, CA LASIK eye surgery center serves the following surrounding cities: Chino, Rancho Cucamonga, Riverside
Google Reviews
★★★★★
Great place,great service, amazing staff,would recommend this place to anyone at any time
Kirti M.
★★★★★
Amazing experience from start to finish. Manager John took his time to explain everything in detail, no hidden information it was all fully disclosed. His professionalism is great and he makes you feel at home. All staff members are very attentive an… Read More +d professional. The process was way easier then it was explained, I expected longer time results a d more discomfort, however that wasn't the case. Dr. Randa Garrana is amazing, had a one on one conversation prior to the procedure a d her work ethics are top notch, she made me feel at ease and it did not feel as if it was just a business transaction. Again I'm very thankful I went forward with it and I couldn't have asked for a better team all around. Thank you guys!
Anibal R.
★★★★★
I CAN FINALLY SEE WITHOUT MY GLASSES THANKS TO LVI. THIS IS TRULY ONE OF THE MOST AMAZING EXPERIENCES IVE WITNESSED IN MY ENTIRE 30 YEARS OF LIFE. I HAD BEEN INTERESTED IN LASIK FOR A COUPLE YEARS AND I FINALLY COUGHED UP THE COURAGE TO MAKE AN ATTEM… Read More +PT. I HEARD OF LVI AND STARTED TO READ SOME AWESOME HEARTFELT REVIEWS FROM THEIR PATIENTS. I WAS STILL UNSURE IF ID GO THROUGH WITH IT BUT DECIDED THAT A FREE CONSULTATION WOULDN'T HURT. FROM THE MOMENT I WALKED IN THE LOVELY STAFF MADE ME FEEL RIGHT AT HOME. ID DECIDED THAT LASIK VISION INSTITUTE WAS THE BEST OPTION. DR RANDA GARRANA IS THE MOST BEAUTIFUL AND KIND HEARTED TYPE OF DOCTOR. I CAN NEVER THANK HER OR GOD ENOUGH FOR THE BLESSING OF A PAINLESS AND SUCCESSFUL EYE SURGERY. I WANT TO GIVE A SPECIAL SHOUT OUT TO ALL OF THE LVI STAFF WHO ARE THE MOST FRIENDLIEST PEOPLE IN THE WORLD. THANK YOU ESPECIALLY TO MR TRAN FOR HIS AMAZING SERVICE. YOU AND YOUR TEAM ARE THE BEST KIND OF PEOPLE. I COMPLETELY RECOMMEND LVI TO ANY MAN OR WOMAN LOOKING TO FINALLY HAVE CLEAR VISION WITH NO STRINGS ATTACHED!!!!!!!
ameer m.
★★★★★
Since day one everyone has been very professional and friendly. they took care of me and answer all the questions regarding the surgery process and after the surgery. I haven't experience no pain.
Emmanuel B.
LASIK Doctors Servicing This Location: