Oakland, CA Surgery Center
The LASIK Vision Institute
7677 Oakport Street Suite 100
Oakland, CA 94621
For Appointments Call:
510-480-4992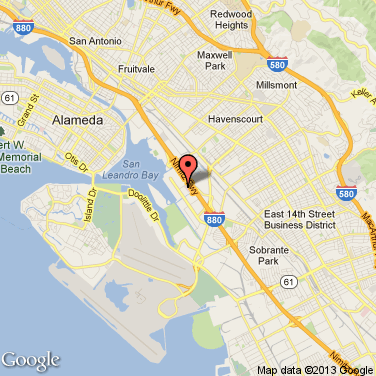 Our Oakland, CA LASIK eye surgery center serves the following surrounding cities: San Francisco, Emeryville, Berkeley, Livermore, San Leandro, Fremont, San Mateo, Foster City, San Ramon, Hayward, Redwood City.
Google Reviews
★★★★★
Had my first consult for Lasik eye surgery at Lasik Vision Institute and couldn't be happier, everyone was professional and answered all my questions, offered some upgrades but no pressure to do them, looking forward to surgery in two weeks, used the… Read More + Groupon special for an absolute fantastic price
Tim M.
★★★★★
I wanted to share my experience with my PRK surgery because when I was researching I didn't read too many positive experiences. I read many stories of how painful the whole process was. So I was pretty nervous going in to it but really wanted the end… Read More + result of being able to see without contacts or glasses and PRK surgery is what I got approved for. I really wanted to write this review to let people know that I actually had an amazing experience and it was way better than I could've hoped for. The surgery itself was not painful at all and even the aftermath was very little to no pain, just a slight irritation. I did experience some Blurriness throughout the week but achieved 20/20 vision a couple weeks later. I feel like the staff was all very professional and really had my best in mind. Thank you so much for your service. You guys were amazing from my first appointment to my very last three month check up and I have nothing but positive to say about the whole process. On another note, check Groupon they are usually offering some kind a deal. Could not be happier and I'm so happy I went through with it! I can now scuba dive with no problem:)
Rachel C.
★★★★★
Everyone I interacted with from.beginning to end of my consultation were super friendly and knowledgeable. Good location, easy to get to, large parking lot with lots of spaces.
Jen L.
★★★★★
First of all let me start by saying I interviewed three different Laser Vision Doctors before coming to The LASIK Vision Institute. I had been quoted between $5200-$6000 by other Doctors. A co-worker of mine had gone to LVI in Stockton and told me sh… Read More +e had a great experience and used a Groupon for $1800. I decided to get a consultation at the LVI in Oakland. I read reviews on here before going and prepared myself for a long wait. I brought snacks, a seltzer and my headphones. The office was very busy but I was seen within 30 minutes. I had a great consult with a young gentleman who was training some new staff. I was told they had recently hired a whole new crew. The guy doing my exam was very professional, friendly and was clearly someone who enjoyed his job. After my initial exam the Optometrist approved me for PRK. He explained that based on my violent line of work and my very strong prescription -8.50 and -7.75 I would be better off with PRK. I met with the office manager who gave me the rundown on cost. She was polite, not pushy and she explained the add-ons that I could get. I recommend the lifetime warranty. I didn't buy it because PRK is so invasive that I don't plan on ever getting it again. If you get Lasik and are relati
Charles I.
LASIK Doctors Servicing This Location:
More LASIK Eye Surgery Centers Nearby: