Nashville Surgery Center
The LASIK Vision Institute
317 Seven Springs Way, Suite 102
Brentwood, TN 37027
For Appointments Call:
1-800-983-9741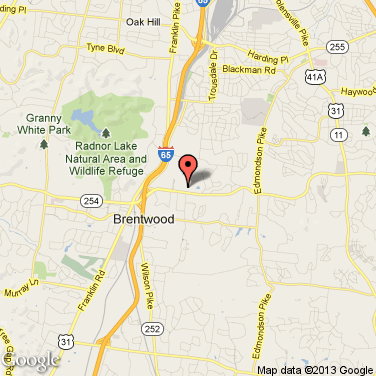 Our Nashville, TN LASIK eye surgery center serves the following surrounding cities: Franklin, Brentwood, Hendersonville, Madison, Hermitage, & Green Hills.
Google Reviews
★★★★★
Its been a month now since I've had my lasik surgery done and I can truly its been the best money i've ever spent. I've waited 20 plus years to get rid of the glasses as of right now I couldn't be happier
Nick T.
★★★★★
With an astigmatism I needed LASIK surgery to reshape my eye to qualify for Military Flight School. Everyone has been excellent, professional, and extremely kind. They remember me by name and by voice whenever I called or came in. Followed their aft… Read More +er surgery instructions to the T, I'm currently seeing 20/10.
Herbert S.
★★★★★
Very easy going procedure and wonderful, friendly staff!
Drew C.
★★★★★
Had lasik surgery 1 month ago here and had a fantastic experience. 20/20 never felt so good! I'm now a Lasik Institute spokesperson for life :)
michal c.