Jacksonville Surgery Center
The LASIK Vision Institute
5210 Belfort Rd, Suite 110
Jacksonville, FL 32256
For Appointments Call:
1-800-983-9741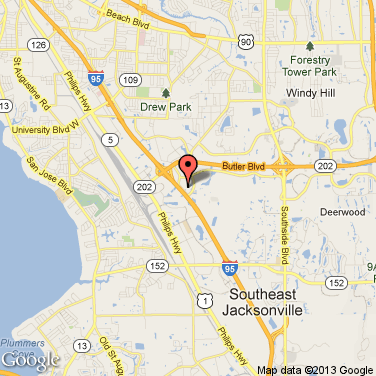 Our Jacksonville, FL lasik eye surgery center serves the following surrounding Jacksonville, area cities: Orange Park, St Augustine, Palm Coast, Palatka, and Lake City.
LASIK Doctors Servicing This Location:
G. Stanley Okoye, MD, PhD
G. Stanley Okoye, MD, PhD is a graduate of Rutgers Robert Wood Johnson Medical School and Graduate School in Biomedical Studies. Dr. Okoye is certified by the American Academy of Ophthalmology, and fe...
Ivan Ireland
Dr. Ivan A. Ireland is an experienced LASIK surgeon, Board Certified ophthalmologist, and corneal specialist who has performed over 60,000 surgeries. He has completed a fellowship sp...
More LASIK Eye Surgery Centers Nearby:
Tampa Office
3030 N Rocky Point Dr. West, Suite 170
Tampa, FL 33607

Orlando Office
1800 Pembrook Dr. Suite 120
Orlando, FL 32810