Indianapolis Surgery Center
The LASIK Vision Institute
11595 North Meridian Street
Suite 175
Carmel, IN 46032
For Appointments Call:
1-317-942-7255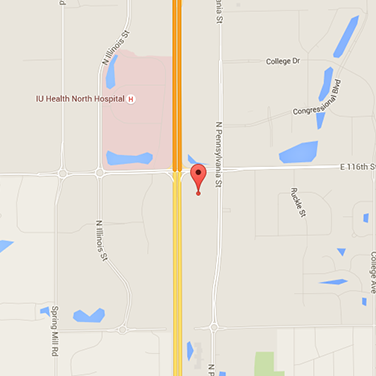 Our Indianapolis, IN LASIK eye surgery center serves the following surrounding cities: Carmel, Cumberland, Fishers, Lawrence, Lebanon & Zionsville.
Google Reviews
★★★★★
I had an excellent experience, loved the staff , and answered every question I had . The financial personal helped me with everything that needed to be done to make the process easier. Thank you for everything and for my new vision. 😁
Gilberto H.
★★★★★
Patient care was awesome. I went on a backcountry camping trip last weekend and didn't have to worry about my contacts, glorious! I had surgery in May. Honestly, the procedure was scarier than I thought it would be. No pain, but a lot of pressure on … Read More +your eye. However, it only lasts a few minutes, and everyone has a different gauge of the intensity. Hands down would do it again. Long term, this is a no brainer. Use the groupon!
Kortney D.
★★★★★
I couldn't have asked for a better PRK experience. The staff does an amazing job of answering questions and making sure you're ready for each step. My eyes have healed perfectly and I see better now than I have in 25 years!
Rae S.
★★★★★
I had an exceptionally pleasant experience!!! The staff is all very friendly and welcoming! Everything was explained in detail and they even made sure I was relaxed for my surgery! My exact words were: "That was it!!!" Dr. Cassol told me exactly what… Read More + he was going to do every step of the way and even counted down to let me know how long...which was like 8 seconds or less each eye! I felt like I could see better even as I got up from the surgery!! The staff gives you very clear instructions to follow and it was easy! Plus, as a mom of 2 boys getting permission for a 4 hour nap to me was like an added bonus! I would definitely recommend The Lasik Vision Institute and I truly wish I had done this sooner!! At my check up the day after surgery, I'm already seeing 20/20!!! Thank you so much to the Carmel, Indiana Doctors and Staff for helping me see in a whole new way☆☆☆☆☆☆☆
Carrie E.
More LASIK Eye Surgery Centers Nearby: