Hackensack Surgery Center
The LASIK Vision Institute
336 West Passaic, Ste 202
Rochelle Park, NJ 07662
For Appointments Call:
1-201-514-7311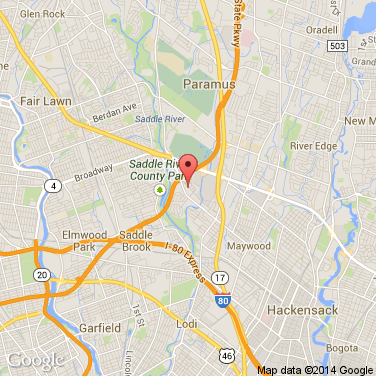 Our Hackensack, NJ LASIK eye surgery center serves the following surrounding cities: Paterson, Newark, Jersey City, Elizabeth, Edison, Rochelle Park.
Google Reviews
★★★★★
They were fantastic from start to finish. Extremely thorough and competent. I would highly recommend them.
Joseph T.
★★★★★
staff is incredibly friendly and extremely helpful with the whole process. highly recommend.
carmelo m.
★★★★★
Very friendly staff and excellent service from beginning to the end!
Aira D.
★★★★★
First of all, reaching the office phone is a little complicated since it seems like LVI has a call center that then reroutes the calls to their designated destinations. But overall my experience has been more than excellent! The office is clean, orga… Read More +nized and works very efficiently. From the first pre-op appt. to determine if I was a candidate all the way until after the surgery and post-op. Debra was sweetheart, explained the cost of the procedure with no hidden fees or extras that were not necessary. She also gives you her email in case you need to contact someone and responds in less than 24 hours. Hector was very patient and thorough with my examination as well as (I believe the name was Dr.Cheng). The first visit takes a little long (2h max) but it is as expected since since they need to run a lot of exams as well as dilate your pupils and check for the pressure of your eyes. The day of the surgery was quick for me as well. They let you take your time to read all the forms, and answer any question that you can possibly have. You also have multiple people explain how to apply the medications and are happy to answer any question. And let me tell you about Dr.Fox! he explains the procedure in great detail in the consultation
Maria E.
LASIK Doctors Servicing This Location:
More LASIK Eye Surgery Centers Nearby: