Hackensack Surgery Center
The LASIK Vision Institute
336 West Passaic, Ste 202
Rochelle Park, NJ 07662
For Appointments Call:
1-201-514-7311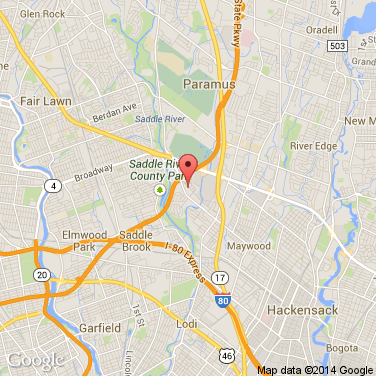 Our Hackensack, NJ LASIK eye surgery center serves the following surrounding cities: Paterson, Newark, Jersey City, Elizabeth, Edison, Rochelle Park.
Google Reviews
★★★★★
I went for consultations at several Lasik centers and chose to have my procedure done at LVI. They saw me and conducted a variety of tests on three different occasions to make sure that I was a good candidate. At no time did they pressure me to und… Read More +ergo the procedure. On the day of my surgery, there was hardly any wait at all. The surgery only took about 10-15 minutes. By the next day, I was able to drive, and within one week, I achieved 20/20 in each eye. All in all, LVI is definitely the place to go to.
Jonathan
★★★★★
The staff is phenominal, the procedure was minimal and quick. Would do it again and again to get the results i got because it was well worth it
austin c.
★★★★★
Surgery was quick and painless. Staff was comforting and nice.
Dulce P.
★★★★★
This was my second Lasix procedure, the first being two years ago, and I am delighted with the results. After the procedure, I went home and rested, kept my eyes moist and under sunglasses. Went to bed early and woke up amazed with how my vision wa… Read More +s so clear and that I had no pain, itching, or discomfort!
Nicholas T.
LASIK Doctors Servicing This Location:
More LASIK Eye Surgery Centers Nearby: