Columbus Surgery Center
The LASIK Vision Institute
440 Polaris Parkway, Suite 325
Westerville, OH 43082
For Appointments Call:
1-614-681-7200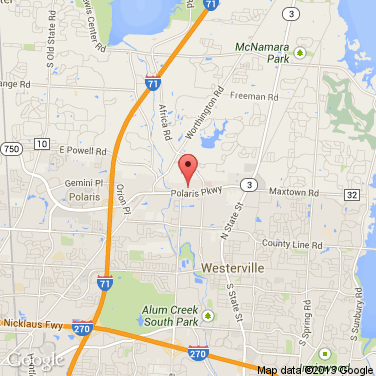 Our Columbus, OH LASIK eye surgery center serves the following surrounding cities: Dublin, Gahanna, New Albany, Powell, Westerville, Worthington.
Google Reviews
★★★★★
Very professional and helpful! The team is so friendly and accommodating! Process was painless and a success 👍.
Thanh-Nha N.
★★★★★
Very professional and personal. Extremely happy with my results and the procedure was completely painless. 100 % worth it, I can see 20/10 just two weeks later with zero complications. Was back in gym after one week lifting again. I followed their in… Read More +structions closely and everything has been great.
Shawn C.
★★★★★
Very friendly staff very quick and easy procedure. Like the lasers take 20-30 seconds per eye. I went from barely able to see someone holding up fingers to 20/15 the very next day. 100% would recommend to anyone.
Joe S.
★★★★★
24 hours post op and my vision is better than ever!! I have been wearing mono vision contacts for years and hesitated having lasik for fear the results wouldn't be equal to contacts - I was so wrong! WHY did I wait soooo long?? Thank you Lasik Vis… Read More +ion Institute, my results and your staff exceeded my expectations!!
Katie A.
LASIK Doctors Servicing This Location:
More LASIK Eye Surgery Centers Nearby: