Brooklyn Surgery Center
The LASIK Vision Institute
16 Court Street, Suite 801
Brooklyn, NY 11241
For Appointments Call:
718-765-6992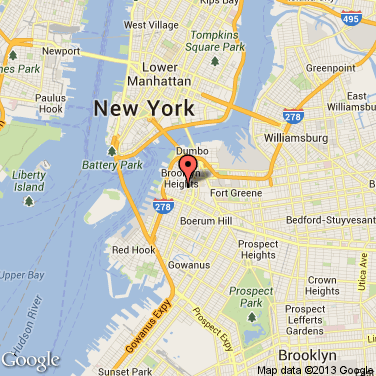 Our Brooklyn, NY LASIK eye surgery center serves the following surrounding cities: Queens, Jamaica, Flushing, Elmhurst, Long Island City, Bronx, Staten Island, Manhattan, Harlem.
Google Reviews
★★★★★
From my first appointment to my last post op check up here everything was amazing. The surgery was quick and completely pain free, everything was exactly as the doctors told me it would be. They even gave me coupons for the drops I had to take. Woul… Read More +d recommend this place to anyone considering getting laser eye surgery! Awesome
Keith Q.
★★★★★
I had my lasik procedure done at the LVI—Brooklyn. During the consultation, the staff were friendly and very informative. They explained to me what they were doing and addressed all my questions that I had about the procedure, cost, and follow-up c… Read More +are. After I scheduled my lasik procedure, they kept in constant before and after I had it done to make sure all my questions and concerns had been addressed. I was very happy to have my procedure done here.
Nick V.
★★★★★
Nice team and very good doctor. When I came in, they explain to me everything and were very kind and clear. The doctor at the end told me that I am not a good candidate for the lasik surgery which shows how honest he is.
Mohammed B.
★★★★★
My experience was amazing. The people are so friendly and professional. The doctors, assistants and technicians are fabulous. The front desk people are amazing. I must give a shoutout to Dr. Fox. He did an amazing job on my eyes. I am so grate… Read More +ful for my new eyesight. I definitely recommend LASIK Vision Institute. They will give you a new lease on life. Thank you LASIK Vision Institute!!!!!
Aaron O.
LASIK Doctors Servicing This Location:
More LASIK Eye Surgery Centers Nearby: