Albuquerque Surgery Center
The LASIK Vision Institute
7850 Jefferson St. NE, Ste 160
Albuquerque, NM 87109
For Appointments Call:
1-505-398-9020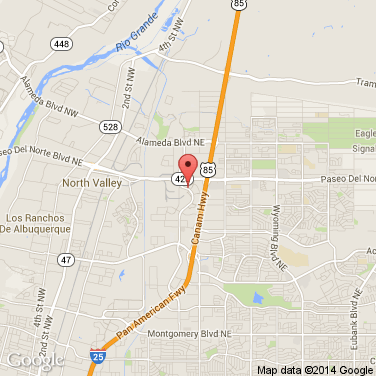 Our Albuquerque, NM LASIK eye surgery center serves the following surrounding cities: Bernalillo, Santa Fe, Westgate Heights, South Valley, Rio Rancho, Placitas.
Google Reviews
★★★★★
Being a first-timer and nervous about the surgery, the staff were very friendly and the Doc was awesome! Throughout my whole experience it felt like the staff and Doc cared about me, even the financing aspect and post surgery. It was a great experien… Read More +ce thanks to the staff.
Elerina Y.
★★★★★
Just had the lasik procedure yesterday and I'm surprised by how well I'm seeing already. I'm not having any pain and feel overall very comfortable. I appreciate the great service and care I've received already. I highly recommend the LASIK Vision Ins… Read More +titute.
Michael M.
★★★★★
I had monochrome lasik done 3 years ago and have had no problems and love that I don't have to wear glasses any longer. The staff and doctors are very friendly and answer all questions.
Shirley C.
★★★★★
I was so excited after my short eye procedure, within 3 hours I was able to read the small print on the beer menu at my favorite brewery. It's amazing!
Audra S.
More LASIK Eye Surgery Centers Nearby:
Denver Office
4100 E. Mississippi Ave., Suite 105
Glendale, CO 80246