Albuquerque Surgery Center
The LASIK Vision Institute
7850 Jefferson St. NE, Ste 160
Albuquerque, NM 87109
For Appointments Call:
1-505-398-9020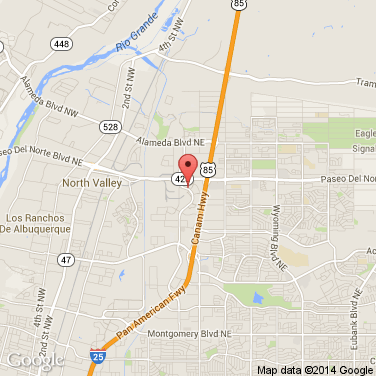 Our Albuquerque, NM LASIK eye surgery center serves the following surrounding cities: Bernalillo, Santa Fe, Westgate Heights, South Valley, Rio Rancho, Placitas.
Google Reviews
★★★★★
Great experience. Candace was phenominal and the surgery went perfect. My current eye doctor says usually he can see where the "cut" is and no markings at all.
Amanda S.
★★★★★
Friendly staff, had a speedy process.
Sanjay Y.
★★★★★
They were very professional with great bedside manner. I would recommend them to anyone who wants lasik.
Rae M.
★★★★★
The staff was very attentive and made my procedure go as smoothly as possible.
Lisa F.
More LASIK Eye Surgery Centers Nearby:
Denver Office
4100 E. Mississippi Ave., Suite 105
Glendale, CO 80246