Virginia Beach Surgery Center
The LASIK Vision Institute
2901 S Lynnhaven Road, Suite 170
Virginia Beach, VA 23452
For Appointments Call:
1-800-983-9741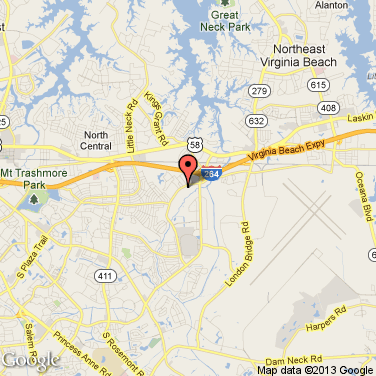 Our Virginia Beach, VA LASIK eye surgery center serves the following surrounding cities: Norfolk, Portsmouth, Chesapeake, & Hampton.
Google Reviews
★★★★★
I cannot say enough great things about the The LASIK Vision Institute! Thanks to them I see the world a lot clearer! I highly recommend!!!!!
Pia C.
★★★★★
Everyone is very friendly. I was a little scared going into the surgery but the doctors are very experienced and talk you through the whole thing. They keep an eye out for any problems at multiple follow up appointments that are included in the initi… Read More +al cost and I'm super happy with my new 20/15 vision.
Kat S.
★★★★★
The waiting and consultation process could be quicker. Everything was great!
arsenio h.
★★★★★
Everything's been great! There was absolutely no pain or complications. I can see without glasses 👓. I never could before. The staff here is the best! This has been one of the best decisions I have ever made.
Maurice M.
LASIK Doctors Servicing This Location:
More LASIK Eye Surgery Centers Nearby:
Vienna Office
8614 Westwood Center Drive, Suite 650
Vienna, VA 22182