Vienna Surgery Center
The LASIK Vision Institute
8614 Westwood Center Drive, Suite 650
Vienna, VA 22182
For Appointments Call:
703-775-7992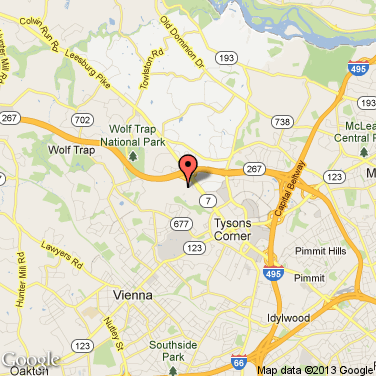 Our Vienna, VA LASIK eye surgery center serves the following surrounding cities: Oakton, Tysons Corner, Falls Church, Annandale, McLean, Reston.
Google Reviews
★★★★★
Top quality experience. Seeing clearly with no more glasses. Big blessing
James M.
★★★★★
Before going to the lasik institute I went to two other consultations and I can say that the lasik institute was the only place that made me feel more comfortable and too their time explaining things over and over to me. The price was better than the… Read More + other two places and they were offering a 20% discount. I was extremely scared of getting lasik done but thanks to them I was able to be stress free during the surgery. It's been 3 days from the surgery and I can see 80%, no issues or complications.
margarita m.
★★★★★
The results speak for themselves. 20/20 after one day and saved a ton compared to the other 3 consultations I went to. Thanks
Adam F.
★★★★★
Great staff and they were really nice! I now have 15/20 vision after the first night. Yay! Thank you!
Sarah A.
LASIK Doctors Servicing This Location:
More LASIK Eye Surgery Centers Nearby: