Pittsburgh Surgery Center
The LASIK Vision Institute
9000 Brooktree Rd. Suite 110
Wexford, PA 15090
For Appointments Call:
412-356-7003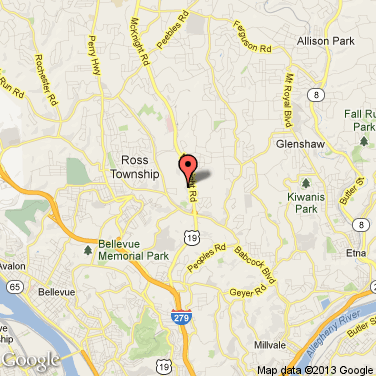 Our Pittsburgh, PA LASIK eye surgery center serves the following surrounding cities: Monroeville, Wexford, Bethel Park, Penn Hills, & New Kensington.
Google Reviews
★★★★★
I had PRK done yesterday and so far it's awesome. Everybody in the Wexford office was super nice and caring. I do not like anyone or anything close to my eyes so I never would take my contacts out. I told everyone I was super nervous about having t… Read More +he procedure and they all assured that everything was going to be easy and not to worry. Also it was nice to go to a dr office and not have to wait hours to be seen. My appointment was at 2pm as soon as I walked in we did all the needed paperwork and then they started my procedure and I was back in the car by 3:05. I definitely recommend going here if you are thinking about having the lasik surgery!!!!
melissa s.
★★★★★
The LASIK Vision Institute was a wonderful experience. The staff were very attentive and detail orientated!
Olga S.
★★★★★
They were very fast and were able to explain all the details of the procedure and allay any fears I had.
Jeffrey S.
★★★★★
People are friendly and informative. Explained the procedure and answered all my questions and concerns
Melissa D.
LASIK Doctors Servicing This Location: