Memphis Surgery Center
The LASIK Vision Institute
51 Germantown Court, Ste 103
Memphis, TN 38018
For Appointments Call:
1-800-983-9741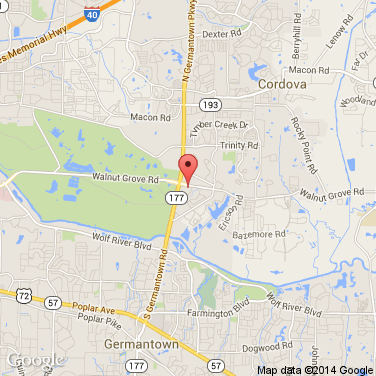 Our Memphis, TN LASIK eye surgery center serves the following surrounding cities: Bartlett, Germantown, Frayser, Whitehaven, Milington.
Google Reviews
★★★★★
Very pleased with this procedure. The nurses are very friendly and helpful. The doctors are great at what they do. Would recommend this procedure to anyone who is tired of wearing glasses.
Jack S.
★★★★★
This was a wonderful team of people in Memphis! They were very helpful, answered all my questions, and never seemed rushed. Every appointment was on time! Thanks for everything. This was truly life changing for me!!!!
Christina G.
★★★★★
Dr. P. , Dr. Toyos, and their entire staff are great!! They answered all of my questions and walked me through all the options. The procedure was very relaxed and amazingly quick. Extremely happy I made the decision for Lasik after contemplating i… Read More +t for years. Highly recommend the surgery and this office to help you in your journey. ~Mark B
M Blair G.
★★★★★
It has taken me 10+yrs to get the courage to do Lasik for both of my eyes, I am 46yrs old. I have seen the eye doctor annually since 5th grade so upholding the annual eye exam, especially reaching 50+yrs old, is a must as with dermatology. This way… Read More + if my eyes need tweaking down the road, I simply go through the procedure again at no additional cost. I have pigment dispersion syndrome, so please don't let this scare you. Everyone on the team from the check in desk to Dr. P at The Lasik Vision Institute and also Dr. Toyos and his team at his clinic where the eye surgery was done was top notch, professional, friendly and even comforting. I was a little shaky with my nerves after my eye procedure (been this way all my life) and they let me not rush out of the procedure room and even gave me a couple hugs. You are safe and treated with the upmost respect and care at both facilities. HIGHLY RECOMMEND and don't wait as long as I did to decide.
Julie D.
More LASIK Eye Surgery Centers Nearby: