Memphis Surgery Center
The LASIK Vision Institute
51 Germantown Court, Ste 103
Memphis, TN 38018
For Appointments Call:
1-800-983-9741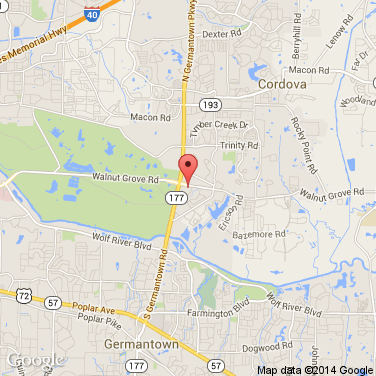 Our Memphis, TN LASIK eye surgery center serves the following surrounding cities: Bartlett, Germantown, Frayser, Whitehaven, Milington.
Google Reviews
★★★★★
I had a very good experience. The staff there were very helpful in explaining the procedure from start to finish. I would recommend anyone who is interested in vision correction to give them a call.
James M.
★★★★★
Every one of the staff members were super friendly and very helpful at all times. They seem to really care about how they are helping people with these life changing procedures. All staff were completely upfront on procedures and were realistic on wh… Read More +at to expect during/after LASIK surgery....and I like that - No BS. They said consultation would take roughly 2 hours, and it was almost exactly 2 hours. They said expect surgery to be 2-4 hrs, it was almost exactly 4 hrs. I went in on a Monday afternoon for LASIK surgery, went home after and slept the rest of the evening/night and then woke up being able to see without my glasses. Drove myself to the post-op appt the next morning (almost an hour from my home). They took another quick eye exam and now showing 20/20. Can't argue with results!!! 👍🏻 Highly recommend the fine folks at the LASIK Vision Institute.
Hogan M.
★★★★★
Staff was extremely friendly and helpful. I was a bit scared but they made me feel comfortable. Dr. Toyos performed the surgery really fast. I would recommend lasik vision institute. I went from 20/400 to 20/20! Highly satisfied 🤗
Doneisha M.
★★★★★
They were very helpful and knowledgeable with my questions and concerns, and they did a great job on my eyes. I can see better than 20/20 Thanks you guys very much
Barry W.
More LASIK Eye Surgery Centers Nearby: