Lubbock Surgery Center
The LASIK Vision Institute
5307 West Loop 289, Ste 105
Lubbock, TX 79414
For Appointments Call:
1-800-983-9741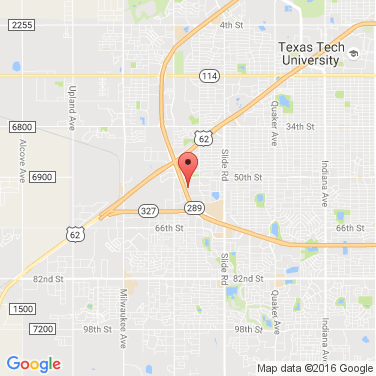 Our Lubbock, TX LASIK eye surgery center serves the following surrounding Lubbock cities: Guthrie, Plainview, Midland, Sweetwater, Abilene
LASIK Doctors Servicing This Location:
Charles Miller
Dr. Charles Miller has been in practice for over 20 years and is an experienced ophthalmologist and refractive surgeon. Dr. Miller has performed thousands of laser vision correction procedures and s...
Maximilian Psolka
Dr. Maximilian Psolka is an experienced refractive surgeon specializing in laser vision correction. Dr. Psolka was the leading refractive surgeon in the military over the past several years, performin...
More LASIK Eye Surgery Centers Nearby:
Fort Worth Office
4150 International Plaza Suite 150
Fort Worth, TX 76109

Dallas Office
14160 N. Dallas Pkwy, Ste 100
Dallas, TX 75254

El Paso Office
10961 Gateway West Blvd, #300
El Paso, TX 79935