Little Rock Surgery Center
The LASIK Vision Institute
10800 Financial Centre Parkway, Suite 280
Little Rock, AR 72211
For Appointments Call:
1-501-508-7277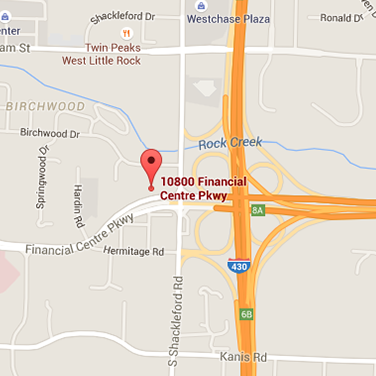 Our Little Rock, AR LASIK eye surgery center serves the following surrounding cities: Sherwood, Jacksonville, Conway, Hot Springs, Redfield, Benton.
Google Reviews
★★★★★
Very nice and professional
Frank B.
★★★★★
My husband had PRK laser eye surgery at the Lasik Vision Institute in Little Rock, AR. The staff was beyond phenomenal. The procedure itself was quick. The Dr made sure we were well informed before the procedure and regarding after care. Unfortunatel… Read More +y in our haste, we forgot to get his after surgery prescriptions filled and we were 2 hrs away from our home. They called in the scripts no problem, even though it was after hours. We can't say enough good things about the staff. Very professional.
Gremeka W.
★★★★★
Vision is already corrected to 20/15 the day after procedure. Very friendly at LVI. Couldn't be more pleased with results!
Jake S.
★★★★★
Awesome place! The staff is great and friendly and takes great care of the patients. The doctor is a funny guy that knows what he is doing. My vision is already better than I expected and any questions I have or had they answered them with expertise!
Charjustice W.
LASIK Doctors Servicing This Location:
More LASIK Eye Surgery Centers Nearby: