Little Rock Surgery Center
The LASIK Vision Institute
10800 Financial Centre Parkway, Suite 280
Little Rock, AR 72211
For Appointments Call:
1-501-508-7277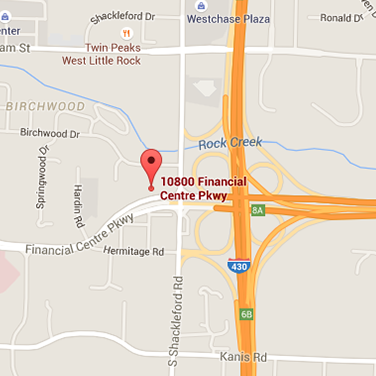 Our Little Rock, AR LASIK eye surgery center serves the following surrounding cities: Sherwood, Jacksonville, Conway, Hot Springs, Redfield, Benton.
Google Reviews
★★★★★
Vision is already corrected to 20/15 the day after procedure. Very friendly at LVI. Couldn't be more pleased with results!
Jake S.
★★★★★
Awesome place! The staff is great and friendly and takes great care of the patients. The doctor is a funny guy that knows what he is doing. My vision is already better than I expected and any questions I have or had they answered them with expertise!
Charjustice W.
★★★★★
I LOVE this group of people. They've allowed me the opportunity of a lifetime to see better than I ever have before. While haziness takes a little while to dissipate, I laid down on the table seeing 20/400. On my next day follow up, I was already see… Read More +ing 20/15!!! I could not be more grateful or pleased with this wonderful group of people. Everyone there is super kind, positive and encouraging. I would recommend anyone thinking about doing this but may be a little scared, get your free consultation with LVI and you will see. You will not regret it and would be so happy with the results!
Chris P.
★★★★★
Excellent service and super friendly staff!
Carrie J.
LASIK Doctors Servicing This Location:
More LASIK Eye Surgery Centers Nearby: