Miami Surgery Center
The LASIK Vision Institute
7867 North Kendall Drive
Suite 260
Miami, FL 33156
For Appointments Call:
305-916-7645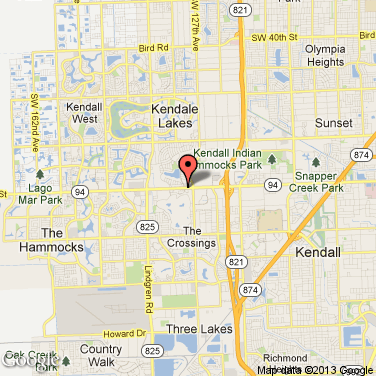 Our Miami, FL lasik eye surgery center serves the following surrounding Miami area cities: Coral Gables, Fort Lauderdale, Hialeah, Hollywood, Kendall, Pembroke Pines and Miami Beach.
LASIK Doctors Servicing This Location:
Michael Insler
Dr. Michael Insler is a graduate of the University of Miami Medical School and is an experienced and well-respected refractive surgeon.Dr. Insler has performed over 50,000 surgeries....
Randa Garrana
Dr. Garrana is an Ophthalmologist who specializes in Cornea and Refractive Surgery (Vision Correction Surgery).  She has performed over 40,000 LASIK procedures as well as thousands of other vision co...
G. Stanley Okoye, MD, PhD
G. Stanley Okoye, MD, PhD is a graduate of Rutgers Robert Wood Johnson Medical School and Graduate School in Biomedical Studies. Dr. Okoye is certified by the American Academy of Ophthalmology, and fe...
More LASIK Eye Surgery Centers Nearby:
Fort Myers Office
13774 Plantation Rd Suite 100
Fort Myers, FL 33912