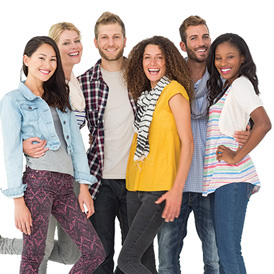 This program now features the opportunity to receive up to $200* per referral!
Complete the below form with the referral's and referrer's contact information.
For each referred friend or relative who has laser vision correction with us, we'll send the referrer a thank you check: $50 for the first referral…$75 for the second referral… and $200 for every additional referral — NO LIMIT!
NOTE: Referred person must complete their procedure prior to submitting this form in order to process your payment. If the referred person has not completed their procedure yet, please wait until after their procedure is complete to submit this form.
*$50 for the first, $75 for the second, & $200 for your third and every additional person you refer who has laser vision correction performed by The LASIK Vision Institute. Offer valid only at participating locations.
For any questions, Please call the Referral Rewards Center at 866-580-5179
or Email [email protected] for additional information.