Tucson Surgery Center
The LASIK Vision Institute
2120 W Ina Road
Suite 106
Tucson, AZ 85741
For Appointments Call:
1-800-983-9741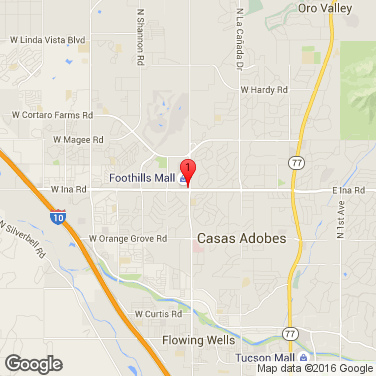 Our Tucson, AZ LASIK eye surgery center serves the following surrounding cities: Catalina Foothills, Flowing Wells, Drexel Heights, Eloy, Three Points, Green Valley.
Google Reviews
★★★★★
Excellent customer service informed me of what to expect in great detail. I was reassured that I was going to be well taken care of and my concerns were acknowledged and relieved by staff. I was also educated on what was happening during the proced… Read More +ure which was nice.
Hector E.
★★★★★
I have worn glasses for 26 years. I had went through the process once but never did the procedure and I'm glad I waited. this was a crazy experience but i was reassured every step of the way. and i can see amazingly!!! thank you!!!
ang H.
★★★★★
The whole process from the free consultation to the friendly staff, and the procedure itself was superb. I felt from the very 1st day the staff was very honest, explained the process and procedure and the most importantly how painless it is. Like m… Read More +ost people say, I wish I would've done this a lot sooner but it is what it is, and I'm happy to say I'm glad I did now and most definitely recommend anyone whose interested in going through the LASIK procedure to JUST GO FOR IT! I can proudly say that I don't regret anything and I'm glad I looked into doing this.
Luis O.
★★★★★
Excellent work, nice staff, answered all my questions, doctors went beyond detail to ensure comfort, 10/10 would recommend.
Melissa M.
More LASIK Eye Surgery Centers Nearby: