Tucson Surgery Center
The LASIK Vision Institute
2120 W Ina Road
Suite 106
Tucson, AZ 85741
For Appointments Call:
1-800-983-9741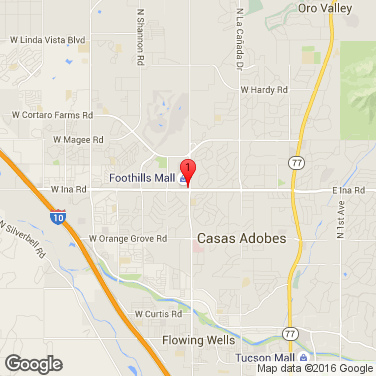 Our Tucson, AZ LASIK eye surgery center serves the following surrounding cities: Catalina Foothills, Flowing Wells, Drexel Heights, Eloy, Three Points, Green Valley.
Google Reviews
★★★★★
Just had this done, wish i had done it years ago! the staff at the Lasik Vision Institute were all soo professional and friendly, i appreciate everything they did to guide me through this procedure. the procedure itself, though scary at first to cont… Read More +emplate, was only around 10 mins to complete. Everyone that had appeared that day to for the same procedure left with a smile on their face. AMAZING this is actually an option even with astigmatism. THANK YOU soo much to all of the staff at the Ina location for making this possible.
jia683
★★★★★
Great service !!! They are professionals and service is beyond expectations.
Roberto C.
★★★★★
Everything was explained very clearly and professionally. I had my surgery a week ago and am seeing 20/20 without any prescription aid.
Abdul Sami K.
★★★★★
Loved the whole experience
Maria L.
More LASIK Eye Surgery Centers Nearby: