Tempe Surgeon Center
The LASIK Vision Institute
960 W. Elliot Rd., Suite 106
Tempe, AZ 85284
For Appointments Call:
1-800-983-9741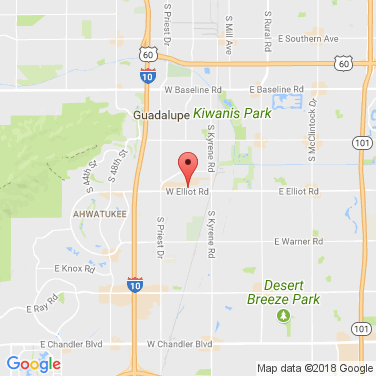 Our Tempe, AZ LASIK eye surgery center serves the following surrounding cities: Mesa, Chandler, Scottsdale, Laveen
Google Reviews
★★★★★
The people are amazing! Extremely helpful, very friendly, very experienced, and mostly comforting during a scary procedure! I highly recommend them!!
Kathleen B.
★★★★★
Had a wonderful experience from the very start. Everyone took time to explain everything to me and also asked me if I had any questions along the way. Honestly, they took the time to know me and care about me!!! Wonderful group and would highly reco… Read More +mmend them and lasik to my family and friends.
heather e.
★★★★★
Scariest, yet one of the most pleasant experiences of my life. I was absolutely terrified to have an operation on my eyes but The Lasik Vision Institute made it truly enjoyable. I opted for the PRK operation instead of the Lasik so my recovery was an… Read More +d still is a little lengthy, but I'm truly ecstatic to announce that I have better than perfect vision. After doing a lot of research on where to go, I can say confidently that I would definitely recommend it here. Staff is A+!
Chase B.
★★★★★
Lasik vision Institute Tempe is the place to go when it comes to lasik. My experience from beginning to end was absolutely amazing. The staff was great, the surgery team had great music during surgery and they did everything they could to make me com… Read More +fortable. Kim really helped make the process smooth for me, as I was very nervous. She explained everything in detail and answered any and all my questions. Every time I have come in the front staff are always smiling and so friendly, which makes it very welcoming. This office is the place to beat!!!!
natalee w.
LASIK Doctors Servicing This Location:
More LASIK Eye Surgery Centers Nearby: