Syracuse Surgery Center
The LASIK Vision Institute
1304 Buckley Road
Suite 301
Syracuse, NY 13212
For Appointments Call:
1-800-983-9741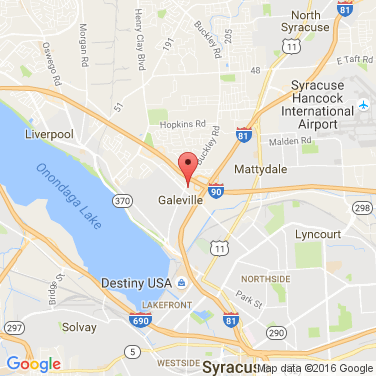 Our Syracuse, NY LASIK eye surgery center serves the following surrounding cities: Auburn, East Syracuse, North Syracuse, Lakeland, Watertown, Utica, Ithaca
Google Reviews
★★★★★
Don't look any further! This is the place to go to have laser eye surgery. The staff is friendly, courteous, and professional. My vision is now 20/15. No more glasses! For me it was life-changing.
Marine B.
★★★★★
All of the employees are very professional and courteous to all guests! All around, I had a great experience!
Ryan M.
★★★★★
I had a consultation today and considering the fact that they're strangers being paid to cater to my needs- the staff is unnecessarily wonderful: attentive and professional as ever. I'd even go as far as to say that the staff was even more respec… Read More +tful and kind than the last time. Extra competency points in my book. I also may have treated myself to a cup of coffee.. or two. The free amenities pleasantly add to the comfortable atmosphere within the office.
Leilani Cárdenas P.
★★★★★
The employees at this center certainly set the bar high. Sure it's common etiquette but each employee I encountered had smiled and asked how my day was- it's a simple gesture really, unnecessary even. Yet it doesn't fail to make the experience … Read More +all the more worthwhile. For myself it's not quite often I see employees that greet customers now a days. It's refreshing to say the least. Haha, these guys are tough act to beat if I do say so myself. Was truly a pleasure to meet them and I hope my review encourages you and gives you reassurance that you'll be in safe hands.
Kei S.
LASIK Doctors Servicing This Location:
More LASIK Eye Surgery Centers Nearby: