San Antonio Surgery Center
The LASIK Vision Institute
40 NE I-410-LOOP, Suite 600
San Antonio, TX 78216
For Appointments Call:
210-775-1438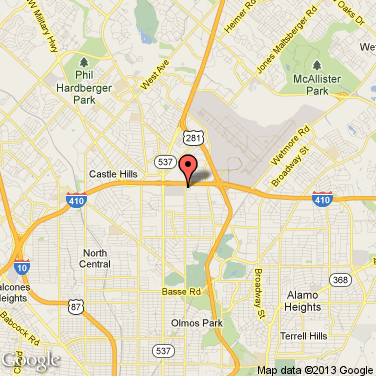 Our San Antonio, TX LASIK eye surgery center serves the following surrounding cities: Edgewood, Alamo Heights, Central San Antonio, Kirby, & Judson.
Google Reviews
★★★★★
Going into 2020 I was hoping to see 20/20. But now the great people at The Lasik Vision Institute Helped me see even better. Going into 20/20 I'll be seeing 20/15. Thanks LVI 😉👍🏼
Hiram F.
★★★★★
Its been a couple of years since i had my surgery. very happy with my eyes
Sonia P.
★★★★★
After going to different Lasik offices in San Antonio, i chose the lasik vision institute because they had the best price & they offer a lifetime insurance! everyone has treated me so nicely. thank you.
Amalia C.
★★★★★
This is G R E A T ! I am free from glasses !!!!!!!!!!!!!!!!!!!!!!!!!!!!!!!!!!!!!
CUTE C.
More LASIK Eye Surgery Centers Nearby: