San Antonio Surgery Center
The LASIK Vision Institute
40 NE I-410-LOOP, Suite 600
San Antonio, TX 78216
For Appointments Call:
210-775-1438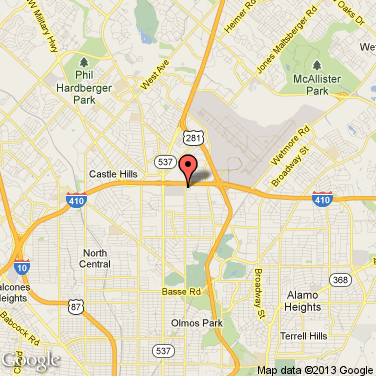 Our San Antonio, TX LASIK eye surgery center serves the following surrounding cities: Edgewood, Alamo Heights, Central San Antonio, Kirby, & Judson.
Google Reviews
★★★★★
Had an amazing consultation today. Everything was very well explained to me. Pricing was great and am so excited!
Martha K.
★★★★★
friendly staff been going here for many years for my yearly exams. new doctor and nurses are very nice and listens to your concerns. highly recommend
castro m.
★★★★★
technicians really nice, they helped my girlfriend feel very comfortable and that help since she was very nervous.
AARON g.
★★★★★
I am loving my improved eyesight! All the workers at Lasik Vision Institute were kind and helpful. They explained the procedure in a way that I understood, and answered my questions whenever I had them. Overall they were extremely competent and accom… Read More +modating. I'm so glad I did this surgery!
Sara B.
More LASIK Eye Surgery Centers Nearby: