Salt Lake City Surgery Center
The LASIK Vision Institute
7440 South Creek Road, Suite 150
Sandy, UT 84047
For Appointments Call:
801-270-2087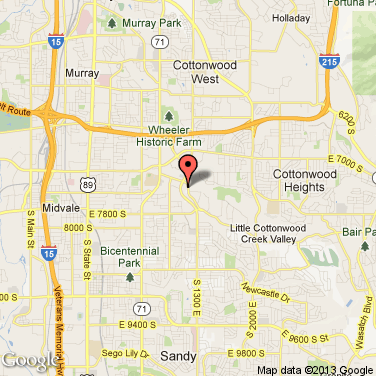 Our Salt Lake City, UT LASIK eye surgery center serves the following surrounding cities: Canyon Rim, Murray, Park City, Sandy, Taylorsville, West Jordan & West Valley City
Google Reviews
★★★★★
Process was quick and painless! My consultation and procedure were all completed within the same week. Highly recommend.
Jc S.
★★★★★
To start off, this is my first ever review on any company. I was so impressed by the staff at LASIK Vision Institute that I wanted others to know the care they have for you as a patient. It's been 2 days since my procedure and I'm already seeing 20… Read More +/15 and I've been told that it only gets better as each day goes by. The procedure itself was virtually painless. The nurses and doctor put your mind at ease, make you extremely comfortable and are more than willing to answer all of your questions. I was so worried about accidentally moving my eye during the procedure, or having them accidentally leave the laser on too long frying my eyeballs. The office manager explained to me that the laser is so high tech that it's virtually impossible for anything like that to happen. He explained that the laser has an artificial intelligence and eye tracking system that it knows when you move your eye and reacts far faster than your eye can move. The thing that impressed me most was when I asked about this optional eye scan called contoura and if it would help me see better, but apparently only select patients benefits from it. It's about $300 dollars more per eye to get it and I was more than willing to fork out the extra money if it ma
Alan C.
★★★★★
I am so happy to know that I was able to do Lasik on my eyes, that I went ahead and did it. It been a month already and im doing excelent. I am so happy to know everything went well and thanks to The LASIK Vision Institute for doing a great work.
Maria A.
★★★★★
I had awful vision and always had to wear contacts or glasses or I was virtually blind. After having the Lasic procedure, I now can see at nearly 20/10! My only regret with the whole deal, is that I didn't do it years sooner!
BrentnJennifer Van S.
LASIK Doctors Servicing This Location: