Richmond Surgery Center
The LASIK Vision Institute
7100 Forest Avenue, Suite 102
Richmond, VA 23226
For Appointments Call:
1-800-983-9741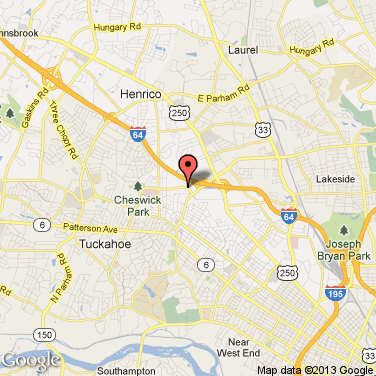 Our Richmond, VA lasik eye surgery center serves the following surrounding Richmond area cities: Mechanicsville, Peter Paul, Fulton, Hickory Hill, Chester, Midlothian, and Petersburg.
LASIK Doctors Servicing This Location:
Michael Brusco
Dr. Michael Brusco MD, FACS, is a highly experienced, board-certified refractive surgeon. Dr. Brusco has performed over 7,000 vision correction surgeries including LASIK, PRK, RLE, ICL and premium IOL...
Craig F. Beyer
Dr. Craig F. Beyer is a board certified Ophthalmologist, fellowship trained in corneal and refractive surgery. Trusted by internationally recognized celebrities such as Kevin Costner and Tyler Hamilto...