Raleigh / Durham Surgery Center
The LASIK Vision Institute
2525 Meridian Pkwy, Suite 125
Durham, NC 27713
For Appointments Call:
919-355-7992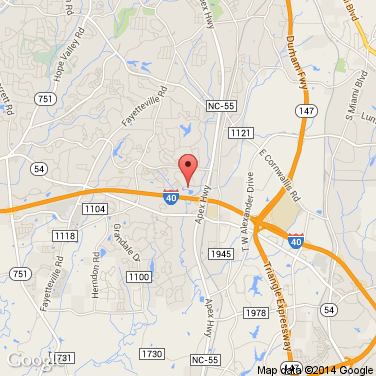 Our Raleigh/Durham, NC LASIK eye surgery center serves the following surrounding cities: Raleigh, Durham, Fayetteville, Greenville, High Point.
Google Reviews
★★★★★
Everyone was friendly and professional. especially MEGAN ! she was cute !!!
Sam B.
★★★★★
Everyone was incredibly helpful, answered all of my questions, and calmed my nerves about the procedure. It has only been a few days, but my eye sight has already infinitely improved. It's still baffling to look out and see details so far away. I… Read More + went with Contura lasik, and I would definitely recommend paying the additional amount to get it done if you qualify. I love being able to see again, and that feeling for me is priceless. Thanks, LVI, for giving me my sight back!
Whitney L.
★★★★★
I had my first Lasik surgery done back in 2018 but my eyes got worse. Dr. Khan and her team did not give up. Another procedure was recommended a year later (at no cost to me) and in June they went back in my left eye. I can FINALLY say my vision has… Read More + improved tremendously. I have to give Taunya credit too because I work 3rd shift and it wasn't easy scheduling me at times. Thanks to the WHOLE LVI Team for showing genuine concern of my well being and having patience with me. Stay blessed!!
Sandai D.
★★★★★
Very good experience, well worth it.
Garry W.
LASIK Doctors Servicing This Location:
More LASIK Eye Surgery Centers Nearby: