Raleigh / Durham Surgery Center
The LASIK Vision Institute
2525 Meridian Pkwy, Suite 125
Durham, NC 27713
For Appointments Call:
919-355-7992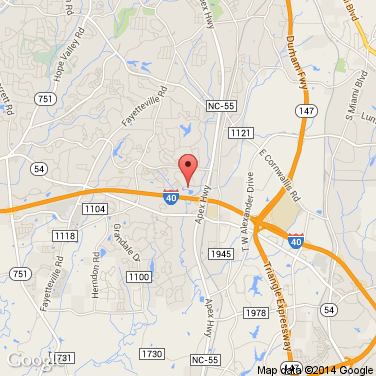 Our Raleigh/Durham, NC LASIK eye surgery center serves the following surrounding cities: Raleigh, Durham, Fayetteville, Greenville, High Point.
Google Reviews
★★★★★
The staff at LVI was great. They did a fantastic job of explaining the options and the process. Very helpful and pleasant. This is day one after the procedure and I can already see a huge difference, and they say it's going to get even better over th… Read More +e next couple of weeks as I continue to heal
James P.
★★★★★
Just wow! What a great experience from my initial consultation to the day of the surgery. Everyone has has been extremely friendly and answered all my questions. The best part is no glasses after 30 years and now I can see 20/20. Only wish I ha… Read More +d done this sooner.
Thomas P.
★★★★★
Super friendly and very professional. I love this place and my new eyes 😊
Tommy B.
★★★★★
I had the operation done yesterday and it was painless. I did everything as I was instructed to and the soreness that I felt had completely gone. I slept very well and this morning I was able to drive myself to my follow up appointment. I can't wai… Read More +t for my eyes to completely heal!!
Brian G.
LASIK Doctors Servicing This Location:
More LASIK Eye Surgery Centers Nearby: