Provo Surgery Center
The LASIK Vision Institute
898 North 1200 west
Suite 103
Orem, UT 84057
For Appointments Call:
1-801-685-4120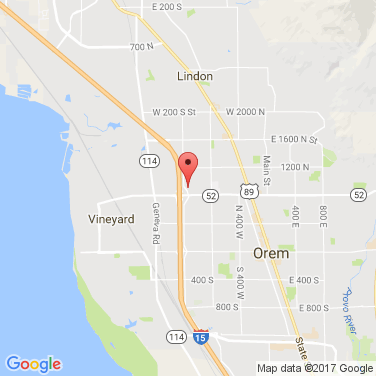 Our Provo, UT LASIK eye surgery center serves the following surrounding cities: Orem, Lehi, Spanish Fork, Springville & Lindon
Google Reviews
★★★★★
Very impressive change in my vision! The staff was always friendly and helpful. They went out of their way to make those who were nervous about the procedure on my procedure day feel better.
Dan J.
★★★★★
They were amazing about working around my schedule and getting me in fast and last minute! They were also super nice and fun to work with!
brynn d.
★★★★★
The LASIK Vision Institute has been amazing to work with! They are friendly and they are all so happy for every one of their patients who get the LASIK surgery. Getting LASIK has been the best decision of my life! I see more clearly then I ever had i… Read More +n my life! The surgery was affordable and the recovery has been pretty smooth. I would recommend the LASIK Vision Institute 10/10 to anyone looking to engage their life by getting LASIK!
Jeremy F.
★★★★★
I am 2 years post my procedure, I am constantly impressed with the service and care I receive each time I am here. When I had the procedure done I was really impressed with how the staff seemed genuinely happy for me and the life changing decision I … Read More +was making Everything is explained and you are made to feel great. If you are thinking of having Lasik please consider LVI
Ray M.
LASIK Doctors Servicing This Location:
More LASIK Eye Surgery Centers Nearby: