Providence Surgery Center
The LASIK Vision Institute
298 West Exchange St, Suite 100
Providence, RI 02903
For Appointments Call:
1-401-233-5025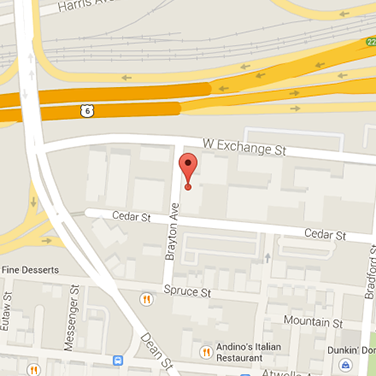 Our Providence, RI LASIK eye surgery center serves the following surrounding cities: Cranston, Pawtucket, & Warwick
Google Reviews
★★★★★
Everybody here was fantastic! All of the staff and doctors were informative and helpful. I had a consultation and surgery within a span of 4 days, and I had 20/20 vision 24 hours after the surgery. I highly recommend the Providence LASIK Vision Insti… Read More +tute.
Corinne S.
★★★★★
Amazing Experience!!! Thank You for making this process easy and anxious free Highly Recommend (:
Rachel M.
★★★★★
Had prk surgery on may 30 2019 and had my 1 month exam last week. Each eye is 20/25 individually and 20/20 together, and still healing. Great place, very professional. I highly recommend!
Jim A.
★★★★★
I used the groupon. Everyone is really friendly.
Kayla J.
More LASIK Eye Surgery Centers Nearby:
Boston Office
50 Burlington Mall Rd, Suite 101
Burlington, MA 01803