Oklahoma City Surgery Center
The LASIK Vision Institute
4013 NW Expressway
Suite 100W
Oklahoma City, OK 73116
For Appointments Call:
1-405-293-4434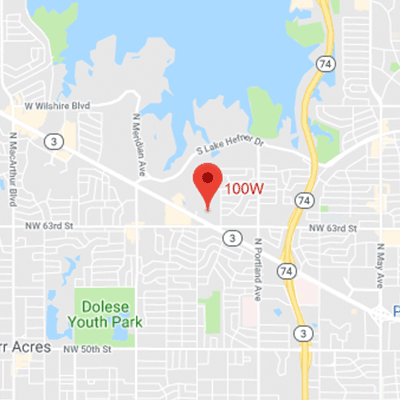 Our Oklahoma City, OK LASIK eye surgery center serves the following surrounding cities: Edmond, Enid, Lawton, Midwest City, Mustang & Norman
Google Reviews
★★★★★
The staff was knowledgeable and friendly, I felt safe & I felt like I was in good hands for my surgery.
Kasey R.
★★★★★
Staff is helpful and friendly. Had the pkr procedure over month ago and I'm seeing 20/20. I would recommend this place.
Alexandria F.
★★★★★
I have worn glasses since I was 7yrs old. I have very bad Stigmatism, I was -6.00 & -6.75. I never thought that I would be able to do without glasses. I went in to the office to see if I was a candidate and surprisingly I was. I opted for PRK sin… Read More +ce my vision was so bad. Still thinking I would probably still have glasses. My surgery went amazingly well. It was fast and pain less. Some discomforting the days to follow but all in all no pain. Went back for my 1 week I was 20/25. Then my 2 month 20/20. Truly the best thing I ever did. Thank you.
Lu H.
★★★★★
This was such a breeze. The ease of consultation, planning, paying, procedure and follow up were made so smooth. The assurance and professionalism put my mind to rest and the procedure was so quick and easy.
topher T.
LASIK Doctors Servicing This Location:
More LASIK Eye Surgery Centers Nearby: