Huntington Beach Surgeon Center
The LASIK Vision Institute
18632 Beach Blvd
Suite 100
Huntington Beach, CA 92648
For Appointments Call:
1-800-983-9741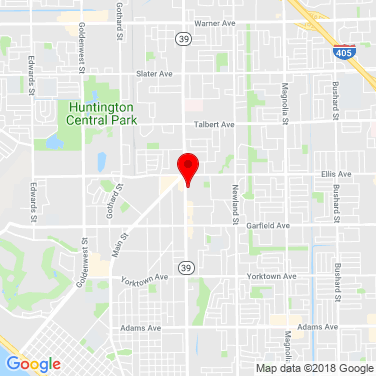 Google Reviews
★★★★★
Got my laser surgery over the weekend and everything went smoothly. The staff is very friendly and informative and they try their best to make you feel as comfortable as possible. I definitely recommend this place for anyone who is looking to get las… Read More +er.
Yeni C.
★★★★★
Great experience with the place. The staffs were just as friendly, knowledgeable as they can be. Can't help but need to say that all the females staffs are just beautiful women. Rose the nurse, Diana in finance and Dr. Nguyen just beautiful. Wish I… Read More + can come back with more visits but because they operation was so successful that I can only come back as needed. They rocks!
Lee A.
★★★★★
The LASIK Vision Institute has given me one of the best experiences I have ever had. The staff here is amazing. Everyone at the front desk and each assistant (Beverley, Itzel, Jonas, and Rosary) were incredibly friendly and approachable. Diana guided… Read More + me throughout the entire process, keeping me informed and gave easy and clear instructions before and after my procedure as well as Dr. Nguyen and Dr. Melilzian (I hope I spelled that correctly). I hope I didn't miss anyone else who helped me throughout this process because I can't thank everyone enough for everything they've done. This was the best decision I have ever made and I would HIGHLY recommend anyone give The LASIK Vision Institute a chance if you have ever considered LASIK.
Octavio M.
★★★★★
I have worn glasses and or contacts for close to 20 years. I was finally done with all that and I decided to get Lasik. Not only was The Lasik Vision Institute in HB highly recommend and they accepted my insurance. On my initial appointment Rose and … Read More +Dr. Nguyen were the nicest and most helpful. They answered all my questions and took great care in making sure I was comfortable. On the day of my procedure Itzel and Diana kept the professionalism and care going. I don't remember the name of the Doctors that performed the procedure but they were very clear with what I was expected to go through and helped me stay calm during the uncomfortable parts. The procedure was quick and painless and Jonas helped me after until my ride home arrived. The following day during my follow-up appointment everyone genuinely happy that I was excited and happy with my results. Blurry vision for 20 years and after one 10min procedure I'm 20/20 and I might get better as I heal. I can't say enough good things about everyone here. I will recommend anyone I know looking to get Lasik to come here
Nick G.
LASIK Doctors Servicing This Location:
More LASIK Eye Surgery Centers Nearby: