Huntington Beach Surgeon Center
The LASIK Vision Institute
18632 Beach Blvd
Suite 100
Huntington Beach, CA 92648
For Appointments Call:
1-800-983-9741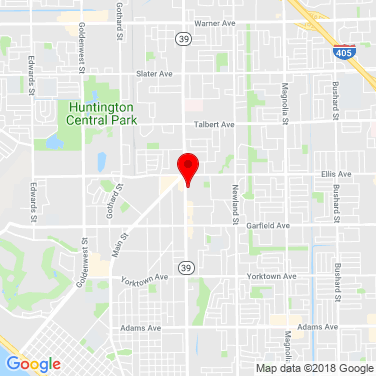 Google Reviews
★★★★★
Great experience! Highly recommend this place. Staff is very friendly and extremely helpful! I am very happy with the outcome of my procedure, thank you again!
Javila B.
★★★★★
The best experience ever! I already love my PRK results and it will only get better with more time! Everyone here is nice and Rose and Diana explained everything for me. Dr. Nguyen is always friendly and patient when doing my check ups. I highly reco… Read More +mmend the amazing team here, no need to go to anyone else!
Elena R.
★★★★★
One of the super best experiences I have ever had with an office staff and their Dr's. I went in not being able to see without my glasses and not seeing very well with my glasses anymore. When I walked in the first time I was welcomed with great en… Read More +ergy. Everyone was super nice and friendly and they walked me through the process each time to make sure I was comfortable. They checked on me regularly and always gave me reminder calls which I love. The day I had my surgery Rose even said she would hold my hand during surgery if I needed it. Knowing she was there helped me stay calm. Beverly wrapped me up after surgery and even helped walk me to my car to make sure I was all buckled up and told my husband to take care of me and to call her if we needed anything. Check up after surgery Rose, Beverly and the other staff memeber's cheered me on my awesome progress. I was already able to see without needing glasses and able to see small text that I was not able to previously see at all. Thank you team so much for your hard work, your communication and your commitment to making sure my expectations and experience was 100%. I am sooooo happy I could cry. Thank you just isn't good enough for the treatment I received.
Carol C.
★★★★★
At first a little skeptical but Dr. Lee and their amazing staff at this location made me feel comfortable and secure with the procedure. Diane was so informative with the payment options that were available. The front desk staff was very polite and p… Read More +rofessional. Rose was very informative to all my questions and new all the answers to my question, Rose is definitely an asset to this phenomenal team. My son and I have had Lasik done at this location and I give 5 stars, 2 thumbs up, a high -five and chest bump. TYVM (((GO TEAM GLOBAL))))
Edward D L S.
LASIK Doctors Servicing This Location:
More LASIK Eye Surgery Centers Nearby: