Detroit Surgery Center
The LASIK Vision Institute
20750 Civic Center Drive, Suite 300
Southfield, MI 48076
For Appointments Call:
1-800-983-9741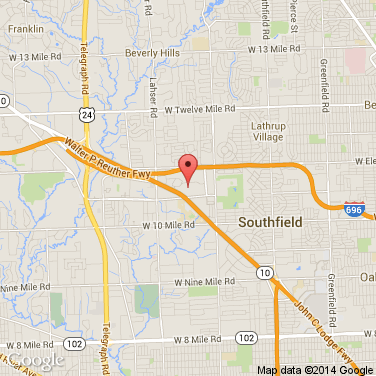 Our Detroit, MI LASIK eye surgery center serves the following surrounding cities: Warren, Sterling Heights, Ann Arbor, Dearborn, Livonia, Flint, Lansing.
Google Reviews
★★★★★
The team at LVI truly cared to make my PRK surgery experience good. From the initial appointment to the procedure itself to making follow-up visits, the process was simple. The surgery and recovery were also much easier than I anticipated with litt… Read More +le discomfort (which really surprised me). The day after surgery, my vision is good enough to drive and although it may fluctuate over the next few days, I am looking forward to life without glasses or contacts. I would recommend LVI to anyone considering laser vision correction.
Sheron M.
★★★★★
Dr. Lee is extremely friendly and after my surgery by the end of the day I was seeing 20/20. My next day follow up exam I was already seeing better than 20/20 and they say that will only improve!! Contoura is the way to go!
Jack P.
★★★★★
Great people. Great service. For all of you that are reluctant to get this done just go for it!
Mark B.
★★★★★
I would definitely recommend the Lasik Institute! Everyone was very friendly and helpful. Lacey Ann was especially helpful and understanding. She gave me honest answers about the cost and gave me the time I needed to decide and schedule my procedure.
Ginger B.
LASIK Doctors Servicing This Location:
More LASIK Eye Surgery Centers Nearby: