Charleston Surgery Center
The LASIK Vision Institute
1801 Old Trolley Road, Suite 202
Summerville, SC 29485
For Appointments Call:
1-843-273-7100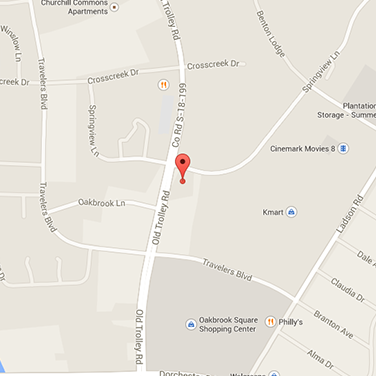 Our Charleston, SC LASIK eye surgery center serves the following surrounding cities: North Charleston, Mt. Pleasant, Summerville, Goose Creek, Daniel Island, Johns Island, Morris Island, James Island, & West Ashley.
Google Reviews
★★★★★
Great people made the experience amazing. They were really considerate, friendly and professional. I definitely would recommend anyone to go there and just talk with them because they make you feel so comfortable. I'm so glad I chose LASIK because it… Read More + has been a life changing experience for me! 🙏🏼
K Hey
★★★★★
Waited many years to have this done and my Only regret was not doing it sooner!! Bridget and Tiffany were super nice and informative. Dr. O'Day was super patient answering all my questions and explaining all that was happening during the procedure… Read More +. Dr. Miller was great during my next day follow-up and I walked out with 20/20 in one eye and 20/25 in the other! Thank you all!
Danielle B.
★★★★★
I really didn't know what to expect the first visit I had. But Bridget was so knowledgeable and patient- she explained the whole process then Tiffany did 2 hours of complete testing. The day of surgery - everything worked like a well oiled machin… Read More +e! No anxiety and the procedure was short and easy. My checkup the next day produced 20/20 vision in both eyes!!!! What a great feeling! I'd highly recommend this place and it's people! Great experience!!!
Lisa S.
★★★★★
The staff here were incredible. My consultation was very thorough and they made sure I understood everything about the process and procedure. They were very up front about the cost, risks of the procedure, etc. The day of the surgery was as easy as … Read More +it could be. I was the first procedure of the afternoon and was in an out within an hour and a half. The surgeon spent time with me to explain the procedure and see what questions I had. During the surgery he explained everything he was doing as he was doing it. The day after surgery my eyesight was 20/15 and will keep improving. I am on day 3 and am healing quickly and painlessly. I could not recommend this place enough.
Amanda E.
LASIK Doctors Servicing This Location:
More LASIK Eye Surgery Centers Nearby: