Boulder Surgery Center
The LASIK Vision Institute
The LASIK Vision Institute
363 Centennial Parkway
Suite 115
Louisville, CO 80027
For Appointments Call:
1-720-619-7110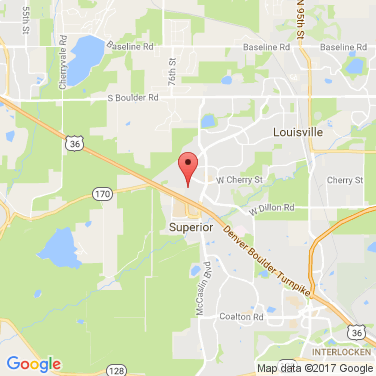 Our Boulder, CO LASIK eye surgery center serves the following surrounding cities: Louisville, Broomfield, Lafayette, Central Boulder, North Boulder, Superior
Google Reviews
★ ★ ★ ★ ★
I went in to get an evaluation for surgery. They discussed all options for me. I made the discussion to have the surgery 2 weeks later. I am very pleased with the results and I can see better than I ever could before I started before glasses. The peo… Read More +ple are really nice and very helpful when with any information you need.
Heath B.
★ ★ ★ ★ ★
AWESOME experience!!!! The staff was very attentive and made this life changing experience easy and comfortable. I wish I had done this years ago!
Perry S.
★ ★ ★ ★ ★
My experience with The LASIK Vision Institute has been great! The entire staff is professional, friendly and accommodating! They explained everything to me, gave me options & even helped me figure out the best course of action for me personally, bo… Read More +th in treatment and financially. The follow up appointments with Dr. Gish and the staff have been thorough and have always been on time. I had a concern recently and called to ask a question regarding it. They were able to get me in that afternoon for an additional check-up! Great people! Great Atmosphere!
Lisa L.
★ ★ ★ ★ ★
Friendly staff, quick surgery, and now I see 20/20! I would highly recommend Lasik to anyone on the edge of the decision. The process isn't nearly as bad as some people fear and after just one day I could almost see 20/20 in both eyes. Also after jus… Read More +t one week the dryness has lessened substantially. At the Lasik Vision Institute they do a great job of figuring out what your eyes need and the best procedure for you. Although it is a little pricey, the cost is well worth it, and will save you money on glasses and contacts in the future. Consultation was free, so get it there and change your life or at least your eyes!
Roric B.
LASIK Doctors Servicing This Location:
More LASIK Eye Surgery Centers Nearby:
Denver Office
4100 E. Mississippi Ave., Suite 105
Glendale, CO 80246