Boulder Surgery Center
The LASIK Vision Institute
363 Centennial Parkway
Suite 115
Louisville, CO 80027
For Appointments Call:
1-720-619-7110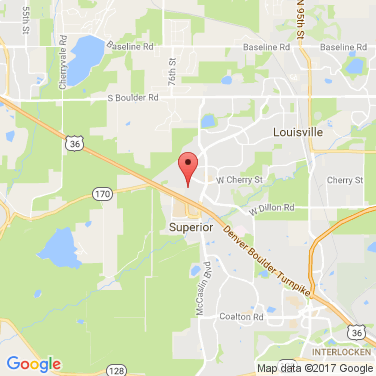 Our Boulder, CO LASIK eye surgery center serves the following surrounding cities: Louisville, Broomfield, Lafayette, Central Boulder, North Boulder, Superior
Google Reviews
★★★★★
I learned that I am not a candidtate for Lasik/PRK - But I'm finally aware of and understand an eye condition that has gone undiagnosed by my regular eye doctor. Much thanks to the group at LVI for their honesty and taking the time to diagnose and… Read More + explain my condition and potential treatment options even though I'm not a lasik candidate.
Jason St. J.
★★★★★
Very professional, knowledgeable, and comforting. If you're feeling nervous, they have everything covered!
Karyn J.
★★★★★
The staff and the doctors were very friendly and answered all of my questions. They explained what would happen before, during and after the surgery. They gave me a printed document with all of the instructions, which was very important to me that I … Read More +made sure I understood everything. They were great! Thank you for such a great experience!
Valerie R.
★★★★★
I just had my lasik done and so far I'm happy. I was a bit nervous about the procedure but the doctor walked me through everything he was doing and it went really fast. It hasn't been 24 hours yet but already I can see better. I'm leaving this rev… Read More +iew without my glasses on. I went with mono visision so it's going to take my brain a bit to adjust but I'm happy. I would reccomend this to anyone sitting on the fence about lasik. Its fast pain free and well worth your time. I was on my way home in less than two hours.
Gail S.
LASIK Doctors Servicing This Location:
More LASIK Eye Surgery Centers Nearby:
Denver Office
4100 E. Mississippi Ave., Suite 105
Glendale, CO 80246