Boulder Surgery Center
The LASIK Vision Institute
363 Centennial Parkway
Suite 115
Louisville, CO 80027
For Appointments Call:
1-720-619-7110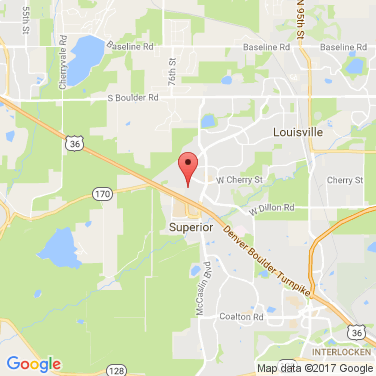 Our Boulder, CO LASIK eye surgery center serves the following surrounding cities: Louisville, Broomfield, Lafayette, Central Boulder, North Boulder, Superior
Google Reviews
★★★★★
The staff is courteous and helpful. I the opthamoly techs are experienced and eye surgeons are experienced. Good pricing
Natalie G.
★★★★★
Incredibly friendly and informative staff! Nancy and Shana made our visit worth while.
LeAnda P.
★★★★★
The people are very nice and really helpful. Was an easy surgery and I would recommend any one with vision problems to check it out. It is amazing to beable to see clearly without glasses. It was the best thing I have ever done for myself!
Craig B.
★★★★★
I learned that I am not a candidtate for Lasik/PRK - But I'm finally aware of and understand an eye condition that has gone undiagnosed by my regular eye doctor. Much thanks to the group at LVI for their honesty and taking the time to diagnose and… Read More + explain my condition and potential treatment options even though I'm not a lasik candidate.
Jason St. J.
LASIK Doctors Servicing This Location:
More LASIK Eye Surgery Centers Nearby:
Denver Office
4100 E. Mississippi Ave., Suite 105
Glendale, CO 80246