Dr. Eileen Conti, M.D.
Meet Dr. Eileen Conti, M.D., an independent laser eye surgeon at The LASIK Vision Institute locations listed below. Schedule a free consultation today.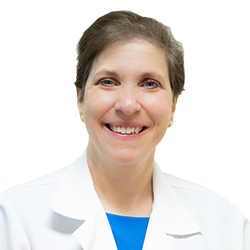 Eileen Conti
Eileen Conti, M.D. is a fellowship trained ophthalmologist/cornea specialist with numerous publications in ophthalmology and scientific journals. Dr. Conti has been practicing medicine since 1998, and has been performing LASIK/PRK and other refractive surgeries (CK, premium IOLs) for over 21 years. Dr. Conti is the mother of 3 beautiful daughters, an adorable Maltipoo named Buddy and her wonderful husband is also an ophthalmologist. When she's not seeing patients or driving her daughters around to their many activities, Dr. Conti enjoys playing the flute and the organ, reading suspense novels, skiing, cooking and exercising. She's completed multiple triathlons, 5K races and two NYC marathons. Dr. Conti is hoping to do a third marathon in the future, with a goal of finishing in less than 5 hours.
EDUCATION | TRAINING
• University of Pennsylvania, B.A.
• Hahnemann University, M.S. in Physiology
• Jefferson Medical College, M.D.
• University of Pittsburgh Medical Center (UPMC), Internship
• St. Francis Medical Center/Allegheny General Hospital, Residency (Chief Resident third/last year of residency)
• New England Eye Center, Fellowship in Refractive Surgery/ Corneal Disease with Drs. Roger Steinert, Michael Raizman, and Helen Wu
MEMBERSHIPS | AFFILIATIONS
• American Board of Ophthalmology, Board Certified
• American Academy of Ophthalmology
• New Jersey Academy of Ophthalmology
• Hunterdon Medical Society
Find Out About Other LASIK Surgeons: