Woodbridge Surgery Center
The LASIK Vision Institute
1000 Woodbridge Center Dr, Unit 133
Woodbridge, NJ 07095
For Appointments Call:
1-800-983-9741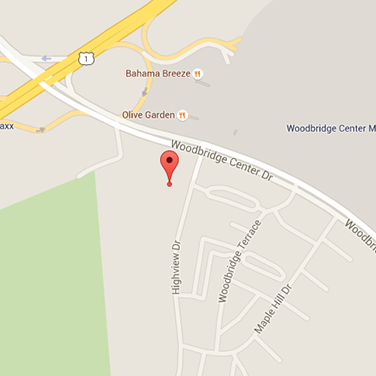 Our Woodbridge, NJ LASIK eye surgery center serves the following surrounding cities: Edison, Staten Island, Elizabeth, Jersey City, Perth Amboy, Piscataway, New Brunswick, Plainfield, & Bridgewater.
Google Reviews
★★★★★
I was originally very nervous getting the surgery ,but afterwards so happy I got it done. One of the best purchases I ever made. The procedure was painless and so easy . Everyone was so nice at the office and the check up visits were fast. Highly rec… Read More +ommend lasik vision institute a great value.
Adam L.
★★★★★
Easy process. The staff is very helpful and answered all my questions. A week in and I'm loving the new sight! A must go to place if you are nervous about doing the procedure.
Derek R.
★★★★★
LVI and its team recently performed Lasik on my eyes and it was definitely one of the best decisions I ever made. I had considered lasik for awhile because I was pretty much legally blind (-8.0 glasses and -7.0 contacts) abs have been wearing glass… Read More +es since I was 10 and contacts since age 13. So without corrective lenses, I couldn't do much. Even showering was tough determining which was the shampoo versus conditioner (mine are the same shape and color!). A year ago I had my first consult at LasikPlus. It was ok, but I felt tremendous pressure to book the surgery (they don't let you leave without booking, but that you can always cancel later, which I did). I felt like just another patient there and the cost was pretty high even with a discount from my health insurance. After doing some more research and waiting a bit to ensure this was something I wanted and could afford, I found a groupon for Lasik at LVI. From the moment I walked in and met the staff, I knew that this was the place I'd have my lasik done. The staff was so friendly (Jess at the front is always warm and welcoming!). Cally, the Center Manager, is amazing! She was so helpful and never made me feel pressured into doing the surgery. She also answered all my ques
Daina M.
★★★★★
Short version: It's worth it. Full experience & More information than necessary: I have wanted laser eye surgery for years, at least fifteen if I think hard enough. After yet another weekend where my contacts had rubbed little blisters on the bac… Read More +ks of my eyelids and several days of glasses wearing to calm my eyes down, I made an appointment to have the full work up with LVI in Woodbridge NJ. I had just gone to an ophthalmologist as I was out of contacts and needed a new script. I was spurred by the irritation at having to buy double the normal amount of daily wear contacts as I can't (now I should say couldn't) wear any contact for more than eight hours, and didn't want to continue paying. My initial appointment was on Tuesday. Tree eye exam complete (I don't know what things are called so I'll give you how I experience it), I spoke with Cally - awesome by the way - about the next steps. Qualify for bladeless, here is the cost, we can do this on Friday. Done! Their in house optometrist does a full eye exam, something with red rings and another machine that looks like a Bose speaker, the traditional cover one eye, read the letters, super dilation, and the blinding light with magnifiers. Initial appointment was set f
Kate W.
LASIK Doctors Servicing This Location:
More LASIK Eye Surgery Centers Nearby: