Seattle Surgery Center
The LASIK Vision Institute
11245 SE 6th Street, Suite B-140
Bellevue, WA 98004
For Appointments Call:
425-471-6992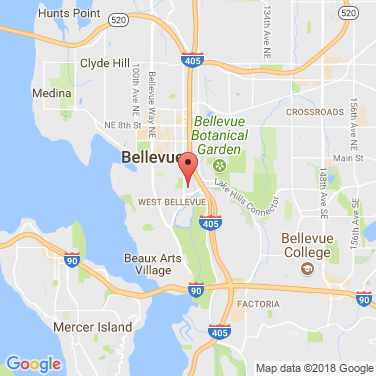 Our Seattle, WA LASIK eye surgery center serves the following surrounding cities: Bellevue, Kirkland, Redmond, Renton & Sammamish
Google Reviews
★★★★★
The staff is SO friendly, shout out to Sarah for making me laugh the entire time while waiting for my surgery! They definitely eased my nerves before surgery. My vision has been incredible since. I would highly recommend to anyone considering lasik!
Chantele B.
★★★★★
The lasik Vision Institute was very good to me. They made it very easy for me to understand what was happening with my eyes and vision and what treatment best suited me. The staff was very helpful and informative especially Taylor. She made the whole… Read More + experience seem very comfortable for me despite lasik being a rather intimidating thing to have done. If I ever have another set of eyes that need work, I would happily go here again.
Micheal S.
★★★★★
Lasik had always been something that seemed big and scary. I had been thinking about it for years since I've worn glasses (haven't even branched out to contacts yet) since I was school aged and was never very sure. What I can say now is that I absolu… Read More +tely would have gone with *insert clinic name* if it hadn't been for my unstable prescription, I absolutely would have booked my surgery. The clinic is clean and the staff are very friendly. Taylor was the employee I dealt with the most and she was incredible kind and informative about the procedure and all the options I had. All of a sudden, it wasn't scary anymore! If anyone is nervous or unsure, I would recommend this business 10/10. I now have all the information I need for myself and also others in my life if they are curious. I only wish I had been able to book at this time.
Haleigh H.
★★★★★
From my first visit to my most recent, the staff has been professional and attentive. The wait times were minimal and hassle-free. I was extremely reluctant to have any type of vision corrective surgery, expecting to be told that my eye sight was to… Read More + poor for any success. To my disbelief, I was told the complete opposite, not only that I was a good candidate for vision corrective surgery, but that my vision could be corrected to 20/20. If it were not for a specific staff member taking their time to explain things to me and giving me some extra reassurance, I might have decided to not go through with the procedure. It has been over a year since my Photorefractive Keratectomy (PRK) and my one year eye examine revealed some entirely unexpected results. My vision had improved beyond 20/20 and I'm reading lines at 20/10. I have, and would recommend The LASIK Vision Institute in Bellevue, WA. to anyone interested in getting their vision corrected. They have given me freedom from glasses and helped me open my eyes to new possibilities. Hopefully they can do the same for you.
Richard M.
LASIK Doctors Servicing This Location: