San Diego Surgery Center
The LASIK Vision Institute
8881 Fletcher Parkway, Suite 395
La Mesa, CA 91942
For Appointments Call:
619-485-7992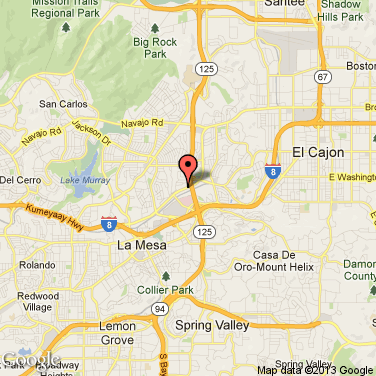 Our San Diego, CA LASIK eye surgery center serves the following surrounding cities: Bonita, Chula Vista, El Cajon, La Mesa, La Presa, Lakeside, Lemon Grove, National City, Santee, Spring Valley & Winter Gardens
Google Reviews
★★★★★
I had my first free consultation on Friday and managed to get a surgery appointment on the upcoming Saturday! Rushed the process but I was well informed and experienced minimal discomfort, as well as little to no pain before, during, and after. They … Read More +have a great financial plan and everyone who worked there gave me all the answers I needed whenever I had any questions. I admit there was very long wait time for appointments and while waiting for the surgery but it wasn't unexpected. I now have 20/15 vision! Very happy with the results and so thankful for everyone here at Lasik including those who helped me during my time here: Sergio, my surgeon Dr. Kownacki, Dr. Pham, and Danika Backe. Will update again when I start having more check-ups but based on my experience so far they are very kind.
Genevieve P.
★★★★★
All the staff was so helpful and very nice and the surgery was quick and easy! I had greatly improved vision after a nap and it was even better the next day. At my follow up visit I tested at 20/20! I was very happy with the LVI and would recommend i… Read More +t.
Elaine G.
★★★★★
Staff was very nice and the whole experience was smooth and perfect. It's been one day and my vision is already 20/20 . So surreal, I would recommend this place to anyone who is on the fence about it. The procedure itself took less than 5 min. If… Read More + you use the groupon it's a steal. Thanks Lasik Vision Institute La Mesa!
Alexandra X.
★★★★★
Amazing!!! I have 20/20 vision for the first time even with glasses or contacts I haven't been able to achieve this clear of vision. The next day I was able to see and no pain! Thank you!!!
Katy B.
LASIK Doctors Servicing This Location:
More LASIK Eye Surgery Centers Nearby: