Oakland, CA Surgery Center
The LASIK Vision Institute
7677 Oakport Street Suite 100
Oakland, CA 94621
For Appointments Call:
510-480-4992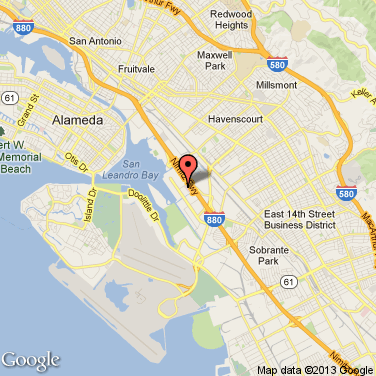 Our Oakland, CA LASIK eye surgery center serves the following surrounding cities: San Francisco, Emeryville, Berkeley, Livermore, San Leandro, Fremont, San Mateo, Foster City, San Ramon, Hayward, Redwood City.
Google Reviews
★★★★★
Very friendly, great experience. Were $1K less than the other laser vision place I got a quote from.
Eric S.
★★★★★
I had Lasik about three months ago at Lasik Vision Institute. The experience I had with them was more than pleasant. The team was really nice and they were explaining me in details everything step by step. I didn't have to wait for any of my appointm… Read More +ents. The day on my sugery I stayed at the clinic about two hours, everything went smoothly and I could see perfect the day after. So happy with choosing Lasik Vision Institute! Strongly recommend!
Simona S.
★★★★★
Wonderful experience! Im one month post-op. I'll break it down, - Cost. (groupon) + bladeless lasik = $2600. $300 for Rx drops with my garbage insurance. Total cost for me $2,900. -Vision. Corrected from -3.5 in both eyes to perfect. 20/15 in fact, m… Read More +inor dry eyes and halos at night. Pretty normal side effects while it heals. -Office. Clean, professional, efficient. I never had to wait long in the mornings.The staff is really friendly and accomodating. In particular Dr. Banales was AWESOME. Very friendly, humorous, intelligent and really my favorite doctor i've had. Ever. My surgery was performed by Dr. Youssefzadeh and he's a master at his craft. Excellent bedside manner as well. My fiance got to watch the surgery happen in the room lol. The procedure was painless but pretty uncomfortable. A lot of weird pressure and sensations on your numbed eyeball. My recovery time was quite quick. Back at it a day later. If you opt for lasik just make sure to your schedule can accommodate the many follow up appointments ( 1 day, 3 day, 1 week, month, 3 month). I highly recommend The lasik vision institute to skeptics and those who cannot afford those 5-6k higher end costs. They are a totally legitimate operation.
Alex M.
★★★★★
My LASIK journey has been magnificent. I was so well taken care of. From the initial consultation, surgery, to post op the Staff was phenomenal. They were very informative, they listened to me answered all my questions and melted my fear away. They w… Read More +alked me through the process and made it as painless as possible. I'm so happy with my results, I haven't been 20/20 vision since I was a little kid! I'm so grateful for the care, big Thank You to all the hands involved in helping me. I'm very very grateful. The service was 100% Grade A!! Thank you!!
Alma T.
LASIK Doctors Servicing This Location:
More LASIK Eye Surgery Centers Nearby: