Milwaukee Surgery Center
The LASIK Vision Institute
400 North Executive Drive, Suite 101
Brookfield, WI 53005
For Appointments Call:
262-710-7003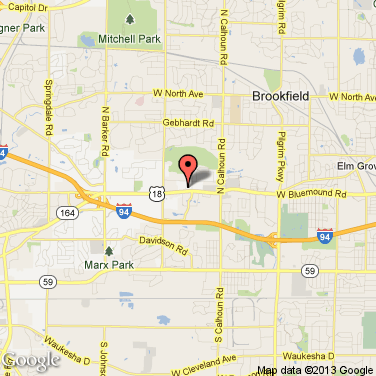 Our Milwaukee, WI LASIK eye surgery center serves the following surrounding cities: Brookfield,Elm Grove, Pewaukee, Waukesha, Wauwatosa West Allis
Google Reviews
★★★★★
Everything has gone perfectly. No surprises or disappointments. Very Happy to have had my eyes corrected at LVI.
tom m.
★★★★★
Been a week since I got lasik, life changing experience! Felt great to throw my last few pairs of contacts in the trash along with my glasses. Great people to work with
Austin S.
★★★★★
This place is the best in town (in my opinion). I went in about 2 years ago for my first consult for lasik (PRK), but didnt get it due to an unexpected pregnancy. When I went back in for another consult about 2 1/2 weeks ago, Brittany remembered my n… Read More +ame and personal information about me. I felt like I walked into a place that held old friends. I am now about 1 week out of having my PRK surgery and couldn't be happier! The surgeon was very nice, talked calmly throughout the entire procedure about what was happening when. He made the whole lasik procedure less stressful. This specific surgeon also performed the PRK surgery on 2 of my other sisters about 5-6 years ago, and they have also had amazing results! Long story short: If your considering lasik of any kind, this is the place to go!!
Mag W.
★★★★★
Great experience, had RK surgery approximately 30 years ago. RK results were great but after all the years I need glasses again for both driving and reading. I wanted to lose my glasses for driving though. It was recommended I have PRK surgery to cor… Read More +rect my vision. After surgery the only negative was the plugs to keep I tear ducts open made my eyes constantly tear. Many people thought I was crying as I always carried a tissue to wipe my eyes. After a short time I asked to have them removed without an appointment they quickly got me in an removed them with no issue. After approximately 6 months almost 20/20 and still have good enough vision to easily write this review on my cell phone which I never could have done before without glasses! Thank you Dr ireland and Lasik vision institute
Jon R.
LASIK Doctors Servicing This Location:
More LASIK Eye Surgery Centers Nearby: