Miami Surgery Center
The LASIK Vision Institute
7867 North Kendall Drive
Suite 260
Miami, FL 33156
For Appointments Call:
305-916-7645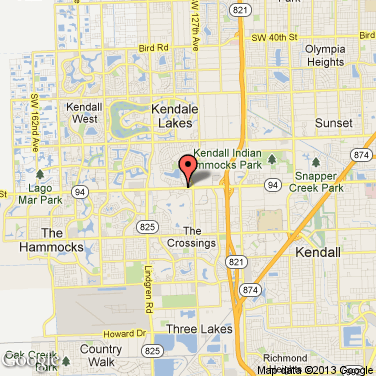 Our Miami, FL LASIK eye surgery center serves the following surrounding cities: Coral Gables, Fort Lauderdale, Hialeah, Hollywood, Kendall, Pembroke Pines & Miami Beach.
Google Reviews
★★★★★
Amazing staff and great care. Were very supportive and informative pre and post op. The entire experience has been amazing. I went from -5.75, -3.25 to 20-20. Definitely would recommend. Best decision I've ever made
Yanevis C.
★★★★★
I had Lasik two days ago and I feel great. The reason I chose this center was per its reviews in google and the doctors qualifications and experience. The whole personnel is great. Andy, Doris, Dayana and Astrid. Look at my eyes 48 hrs after, not ev… Read More +en a red dot on them. No scratchiness, itchiness nothing. Please ensure you follow the doctors and personnel directions before and after the procedure. In one single sentence, if I would have to take my soon to a place for lasik I would take it to the Lasik Vision Institute in Kendall.
Lierne Frank G.
★★★★★
The best I'm very satisfied with my surgery
Heidi B.
★★★★★
This is an amazing place. The medical and office staff are very friendly and professional. I've been wearing glasses or contacts for 28 years. Their procedure brought me back to 20/20.
T-Roy 1.
LASIK Doctors Servicing This Location: