Louisville, KY Surgery Center
The LASIK Vision Institute
6420 Dutchmans Parkway ,Ste. 185
Louisville, KY 40205
For Appointments Call:
1-502-717-7000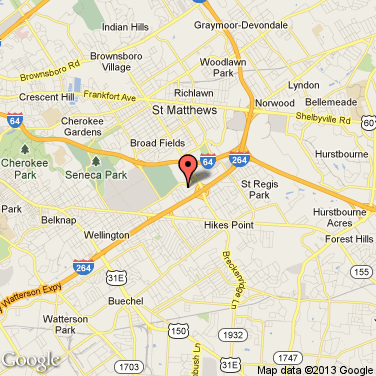 Our Louisville, KY LASIK eye surgery center serves the following surrounding cities: Clarksville, Jeffersonville, Jeffersontown, & Shawnee.
Google Reviews
★★★★★
Lasik vision institute was very informative. The employees and doctors there are very polite and nice. The surgery was very quick.
Michael R.
★★★★★
Very happy with my results. The doctors and nurses were very nice and very helpful, surgery took minutes. Would definitely recommend.
Tyrone R.
★★★★★
Best decision I ever made! I'm more then happy with my new eyes. You don't really know what you're missing. Colors are brighter everything is clear and visible. I would 100% do it again!
Amanda W.
★★★★★
Everyone in the office was extremely professional, knowledgeable and kind. They take their time explaining the process/procedure each step of the way. They answer questions regardless how many times you may ask the same question.
Elisa F.
More LASIK Eye Surgery Centers Nearby: